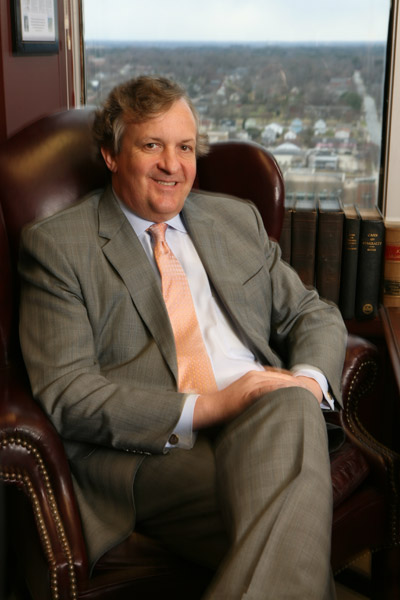 Fanney Law Office, PLLC provides legal services for clients in Raleigh, North Carolina and surrounding areas. These services cover a wide range of criminal charges, from DWI to domestic violence. The law firm provides a defense for state and federal crimes to help clients overcome difficult situations to achieve the best possible results.
John Fanney is a Board Certified Specialist in State & Federal Criminal Law, and has devoted his practice exclusively to defending clients against criminal charges, with an emphasis on Driving While Impaired (DWI). He will:
Counsel you on ways to be proactive about your case.
Assess if there was probable cause for an arrest.
Ensure that all of your rights are protected.
Take the case to trial, if needed.
Communicate with you about the steps of your case.
Advise you about all of your options, including consequences of potential conviction, and some possible ways to reduce your sentence.
John has over 20 years of experience in the legal field, and he has represented many clients successfully. He is compassionate and will listen to your story to understand your unique situation. He will then begin to conduct a thorough investigation to either exonerate you of the charges or to find a way to negotiate a reduced charge.
Fanney Law Office, PLLC has experience in DWI cases, domestic violence, drug offenses, traffic offenses and a variety of other charges. Whether you are facing a misdemeanor charge or a felony conviction, John will represent you with a passionate, dedicated defense.
John will provide solid legal counsel based on his years in the law field and on an in-depth review of your case. He will advise you on the best path to take to achieve the best results for your situation. If you are innocent, John will work to find evidence for your case while also refuting alleged evidence from the prosecuting attorney. If you made a mistake and have been charged for an offense, John will work to find mitigating factors or to present extenuating circumstances for a reduced penalty. Many times in the past, he has been able to successfully represent his clients and bring them through their unfortunate situations.
Choosing an Attorney
When selecting a law firm to represent you in any criminal charges, you want someone with experience in that area. You want to ensure they understand the details of the laws impacting your charges and have in-depth knowledge of the state, county and city legal systems and regulations. Feel free to ask about previous cases and the record before selecting an attorney.
You should also receive a free consultation where you can explain your situation and ask questions of the attorney. This enables you to get to know the attorney and determine if they will be able to help you without cost. Fanney Law Office, PLLC provides a free consultation for potential clients. This opportunity allows them to get to know John and feel more comfortable providing him with details of their case. They can ask questions and begin developing a relationship that will strengthen as the case progresses towards resolution.
Practice Areas
Alcohol-related Offenses
Misdemeanor/Felony Drug Offenses
Death by Vehicle/ Serious Injury by Vehicle Offenses
Federal Offenses
Traffic Offenses
Sex Offenses
Domestic Violence
Training and Education
John puts his education and experience to work for clients who have been charged with DWI. His extensive background helps him in his investigation because he has a more thorough understanding of the process involved in charging someone with this offense. He has also built a solid reputation among his peers for his work and dedication to his clients.
DWI Training
National Highway Traffic Safety Administration (NHTSA) courses in Standardized Field Sobriety Tests (SFST), bot h the student and instructor courses (The same training police officers use.).
NHTSA Drug Recognition Expert (DRE) course
Intoxilyzer 5000© operator and technician course
Intoximeter EC/IR II© training course
Education & Bar Admission
Juris Doctorate – Norman A. Wiggins School of Law at Campbell University, Raleigh, North Carolina, 1991
Bachelor of Arts in Political Science – University of North Carolina, Chapel Hill, North Carolina, 1987
Board Certified Specialist in State & Federal Criminal Law – 2003-present
North Carolina State Bar, admitted 1991 Peer Recognition
U.S. News & World Report™ Best Law Firms – 2014
Best Lawyers™ Top DWI Attorney for Raleigh, North Carolina – 2013
The Best Lawyers in America™ – 2012-present
SuperLawyer ™  ­-  2008-present
John has been a regular speaker at DWI Defense seminars since 2004 and is a member of the North Carolina Advocates for Justice and the National College for DUI Defense (State Delegate).