Who is the Best DWI Lawyer in Raleigh?
Effective DWI Defense in Raleigh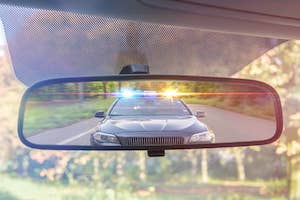 Given the possible consequences of a conviction for Driving While Impaired in North Carolina, it makes sense that people want a lawyer who understands the law and is respected in the legal community.
In fact, there's a reason why one of the highest Google search terms people use for finding a lawyer is, "Who is the best DWI lawyer?" or "Who is the best DUI attorney in Raleigh?"
They want the best for themselves and therefore search out the best possible legal representation.
People facing criminal allegations, particularly for "drunk driving" know from the outset that the charges are serious.
But here's the truth: There is no such thing.
There isn't a "best lawyer." What's best for someone else may be exactly opposite of what you want and deserve.
Choosing a lawyer needs to involve more than an on-line search, relying on unknown people and their comments.
Google reviews tell you almost nothing about the attorney or what they did to help the client.
Was the review for a speeding ticket or serious felony allegation?
Did the lawyer help with a stop sign violation or do serious battle in court, arguing a felony assault or fatality case?
Think about it.
Do people charged with DWI in North Carolina, even if they win or have their case thrown out, really go online and publicly say, "The attorney got my DWI dismissed?"
We believe most people rather keep that kind of thing to themselves.
And while we have plenty of Google 5-star reviews and professional accolades, we think what really matters, what really is important is experience and trial skills inside the courtroom.
Ask your potential attorney:
How many jury trials have you done?
What advanced level training do you have for DUI charges?
Have you ever taught continuing legal education?
Are you one of the contributing attorneys to the Teddy's North Carolina DWI Trial Notebook?"
What leadership positions have you held in DUIDLA or the National College of DUI Defense or the Center for Legal Education and Advocacy (CLEA)?
"If you want the best legal representation, you should ask yourself, 'What's best for me and my individual needs?."

- John Fanney, Raleigh DWI Defense Attorneys
Peppermint is the Best Ice Cream Flavor
According to the Food Network, chocolate is the favorite flavor nationwide. Vanilla is second, with butter pecan coming in as a close third.
And yet, Cookies-and-Cream tops the list in fourteen states. People in Utah apparently have an affinity for Coconut Milk ice cream.
But in North Carolina, the stated favorite flavor of ice cream is "peppermint."
What is deemed "the best" in anything is largely subjective.
"Heck, I like mint chip just fine, but sometimes I just want a good scoop of orange sherbet. It can depend on the options available and what I just prefer at the time."

- John Fanney, Wake County Criminal Lawyer
Hopefully you get our point.
Relying on someone else's preferences for ice cream, which really is not a life-altering decision, doesn't make a whole lot of sense when making your order.
Lawyering Up and finding the right lawyer for your DWI charges is substantially more important.
We strongly recommend you do your homework.
Research the attorney.
Ask questions.
John Fanney has 30 years of experience helping people in Raleigh with serious criminal charges, including allegations of DWI.
He is a respected courtroom lawyer.
Who is John Fanney?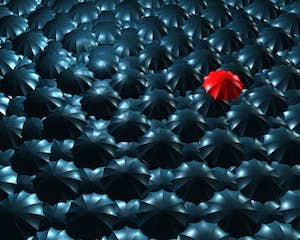 Attorney John Fanney grew up in North Carolina and attended college at UNC Chapel Hill.
Since graduating Campbell Law School in 1991, he practices solely in the area of criminal defense and DUI Defense.
John is on the forefront of legal education and advocacy, devoting himself to helping lawyers become better at their craft.
Through his affiliation with the National College of DUI Defense, John has received extensive training on DWI Tests known as Standardized Field Sobriety Tests.
He received training as an operator of the "breathalyzer" (the Intoxilyzer 5000). I also have training on the operation and maintenance of the Intoximeter EC/IR II the official breath testing device now used by all law enforcement agencies in North Carolina.
He is a founding member of DUIDLA (Driving Under the Influence Defense Lawyers Association), a nationally recognized association of defense attorneys that focuses on DWI charges. John is currently on the Board of Directors with DUIDLA.
John is a director and founder of the non-profit Center for Legal Education and Advocacy, an organization dedicated to training lawyers in trial skills and effective advocacy.
John Fanney has taught numerous legal seminars on DWI defense, the science behind impaired driving, hand-held breath tests, and field sobriety testing.
He recently served as a speaker, seminar host, and panel commentator at the Center for Legal Education and Advocacy DWI Seminar in February 2020 with more than 100 DWI lawyers from across North Carolina in attendance.
"My goal is to help raise the bar, teaching lawyers, and sharing my courtroom experience. DWI charges are just too darn serious to go into court unprepared."

- John Fanney, DWI Defense Attorney
Raleigh DWI Defense Law Firm – The Fanney Law Office PLLC
Our law firm is dedicated to hard work, focused advocacy, and providing legal advice people can trust.
We understand DWI charges and how they can affect your life.
We also understand how hard this can be on clients, knowing you have real concerns about your NC DMV license and your job.
In choosing a lawyer, we think you should consider things like:
Practical Trial Skills
Years of Courtroom Experience
Education and Training
Leadership in the Profession
"We know who we are and who we represent. We look out for you and your best interests. That's what we do, day-in-and-day-out."

- John Fanney, Raleigh Lawyers
John Fanney is available for consultation on DWI charges in the Raleigh-Metro region, including related serious felonies associated with serious bodily injury and felony death by motor vehicle charges.
CALL NOW to schedule a free consultation: 919-617-7009
You may also email John Fanney at: John@FanneyLaw.com