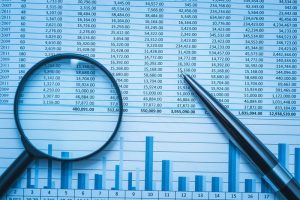 If you've been accused of misappropriating money or outright theft from an employer, it's time to "lawyer up."  Rather than speaking with an HR manager, law enforcement, or even your boss about embezzlement charges, we strongly recommend you immediately call an experienced criminal defense attorney.
There are a host of reasons people take money, not realizing under the criminal laws of North Carolina it may be actually be considered a very serious felony.  There are technical, but important differences between embezzlement, larceny by employee, and simple larceny charges.
Emotions tend to run high with crimes of theft or dishonesty, especially when it involes a postion of trust or authority, such as the employer-employee relationship.  I personally think the best thing to do is talk to a lawyer, rather than try to explain away or justify inconsistencies in the books – John Fanney, Raleigh Criminal Defense 
Indeed, allegations of embezzlement involve things more than money or dipping into the till.  Embezzlement is the misappropriation of assets, which may take a whole host of different forms, by use to deception, fraud, theft, predicated on the accused's position in an organization.
While that "position of trust or authority" may involve employment with a company, embezzlement charges may also involve government or elected officials, and charitable organizations like churches and other non-profit agencies.
Embezzlement is often characterized as a financial crime and may be prosecuted under both "state law" (under Chapter 14:  Criminal Laws of North Carolina) and for federal criminal charges, under the United States Code or "USC."
Where criminal charges are prosecuted, and the determination of whether the prosecutor brings misdemeanor or felony charges, is in large measure related to the nature and circumstances of the alleged criminal behavior.
The defense of Embezzlement Charges in Raleigh, North Carolina
Most defense lawyers start a conversation with a potential client by asking questions.  There also commonly are a series of introductory legal issues that need to be resolved, including explaining legal fees, if any, for the legal consultation and working through whether a conflict of interest exists.
At the Fanney Law Firm, we want to make it clear that the initial consultation, which often starts with a phone call to our law office, is free of charge.  For criminal matters, which is different than legal representation for family law cases, we provide at no charge a consultation.
If after determining we will be able to serve as your criminal defense lawyer in Raleigh or one of the surrounding judicial districts, confirming our availability and lack of professional conflict, we thereafter establish an attorney-client relationship by way of payment of legal fees.  While not required, we often prefer to set forth the terms and conditions of legal representation in a contract or letter of understanding.
Given the complexity of larceny, embezzlement, and fraud charges, and further considering that multiple people may be involved, we find it important to confirm there is no conflict of interest.  That necessarily requires asking questions about the employer, the specific organization that alleges itself to be a victim, and determining whether the firm has previously served as legal counsel to anyone involved, including what defense lawyers may refer to as "co-defendants."  
Those conversations with clients, or better said, potential clients are all held in the strictest of confidence.  That means what you tell us, even if you choose not to retain our defense firm, remains confidential.  While that is true with every criminal defense matter our firm handles for both felony and misdemeanor charges, it can be particularly important when it involves allegations of larceny by employee or embezzlement.
In part, that's because of the nature of such legal matters and the inherent complexities associated with preparing a defense.  Clients often seek legal help before criminal charges are brought or at least during the immediate pendency of a potential criminal matter.  Put simply, either the client believes they are being investigated for embezzlement or may have been contacted by law enforcement to make a statement.
In some instances, clients may have taken something due to dire financial circumstances, feel guilty, and want to make things right.  Given the potential long-term consequences for embezzlement in North Carolina, which can be incredibly harsh under the criminal law, it's imperative you seek sound legal advice before doing anything – John Fanney, Criminal Defense Attorney 
Call Criminal Defense Lawyer John Fanney
If you're facing allegations of criminal charges, or if you're looking for a defense attorney for a friend or family member, our law office is available consultation.  John Fanney is a lawyer in Raleigh NC who is a board-certified specialist in criminal defense law.
You may reach John directly at:  John@FanneyLaw.com or call NOW:  919-617-7009