Testimonials
"Thank you so much for all your hard work at dedication with dealing with my cases. I appreciate how efficient and professional that you have always treated me. I trust your team to all my legal needs and will definitely highly recommend you to anyone in need of great representation and a not guilty verdict."
— B.S.
---
"I just wanted to say THANK YOU for all your hard work! I appreciate everything you have done more than you could ever imagine. You are AMAZING! You've honestly given me my life back! No more stress! Please believe I have learned my lesson! I will send everyone your way!! Thanks again!"
— J.D.
---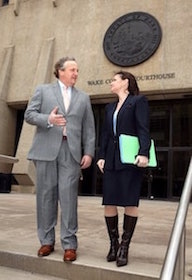 "Thank you again for your help and guidance with our daughter's case. We would have been lost without your direction and advocacy. You guided us through a very difficult process and saved us and our daughter's future. We will be forever grateful.
The knowledge and experience you used in convincing the DA's office and the Judge himself of the details of the case was extraordinary. The legal system can be overwhelming and seemingly unforgiving. Any parent in need of legal counsel would be extremely fortunate to have John Fanney on their side."
— R.H.
---
"John was the best choice from the start. He conducted himself with confidence and professionalism from the first meeting to the last. I was constantly kept updated and engaged with my case details throughout the entire process.
John kept me calm and collected in the courtroom and clearly demonstrated his expertise as a DWI defense attorney. I can honestly say, without John on my side, I would have missed the pertinent details he was able to uncover that led to the dismissal of my charge.
After reviewing several attorneys from the start, I will always be grateful that I chose John Fanney to represent me. I strongly recommend anyone unfortunate enough to be placed in this situation to call on John for the best possible outcome. John Fanney is truly the best decision I made for my defense."
— T.O.
---
"Thank you so much for what you've done for us! We can't begin to express our sincere gratitude for the wonderful job you did in court today! This has truly given [B.] a fresh start and a weight has been lifted off his shoulders. God gave us a miracle today and he used you to make that miracle possible! Thank you for being a part of this answer to our prayers. Eternally Grateful"
— W.B.
---
"I would like to pass along a few words and thank Mr. John Fanney for the excellent job he did in defending me recently. I am a sales professional in the medical field, working for the same company for over 20 years and found myself about to lose my job and my future. John took my case and defended me for over (4) years, traveling hundreds of miles out of the Raleigh area to attend preliminary appearances, then did an outstanding job at my trial and was able to right the wrong…
I strongly recommend Mr. John Fanney as your lawyer…"
— M.M.