Felonious Breaking or Entering
1. Definition of the Crime of B&E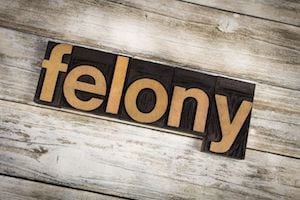 Felonious Breaking or Entering, sometimes also referred to as "breaking and entering" is a felony criminal charge in North Carolina.
The offense of Breaking or Entering of a building is generally characterized as breaking or entering a building, that building belonging to another person or legal entity, without consent or permission, with the intent to commit a felony act therein.
The North Carolina General Assembly has set forth the statutory offense in N.C.G.S. Chapter 14-54.
The State of North Carolina, through the Office of the District Attorney bears the Burden of Proof to present sufficient evidence of the prima facie facts of the crime.
As such, the prosecutor must prove the essential elements of the crime, including:
The Defendant (the person accused of the crime) broke into or entered
A building
The Defendant did not have consent or permission to enter the building
The Defendant intended to commit a felony when he or she broke or entered the building
"Breaking" does not necessarily require "breaking" or damage to the building. It may include things like removing barriers intended to prevent entry and/or crossing the threshold or window opening of a building.
Breaking may also include the use of force, threat, or trick. A fraudulent representation in order to gain access may also constitute a "breaking" under the NC Criminal Laws.
"Entering" means to enter a building, even slightly or only partially.
"Building" is any dwelling, actual building, uninhabited house, or structure intended to maintain and keep the personal property safe and secure.
Breaking or Entering a Building is separate and distinct from the Common Law criminal charge of Burglary.
2. Related Criminal Charges in North Carolina and Legal Topics
What is a Criminal Summons?
3. Possible Defenses to Felony Breaking or Entering Building
Each case is different.
If you have been accused of a felony or misdemeanor charge we strongly recommend you retain legal counsel immediately to discuss the specifics of the allegations and possible defenses, if any, to the charges.
Common Defenses to B&E charges include:
Permission or Consent: The defendant was legally authorized to enter the premises
No evil mind (mens rea) or intent to commit a felony inside the building
Mistake
4. Penalties: North Carolina Felony Sentencing Grid
Felony Breaking or Entering a building is classified as a Class F Felony charge.
As such, the maximum period of confinement, if convicted, is thirty-nine (39) months in the Department of Adult Corrections.
The NC Felony Punishment Chart allows an Active, Intermediate, and/or Suspended period of incarceration/punishment.
Probation in North Carolina, as is the case with other criminal punishments and sanctions, may include things like:
Costs of Court
Restitution to the Victim / Payment for Damages
Fine
Community Service and Community Service Fees
Costs of Supervised Probation
5. Raleigh Criminal Defense Lawyer John Fanney: Breaking or Entering Charges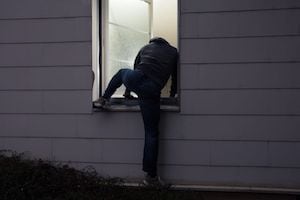 If you have been contacted by law enforcement, including detectives, police officers, or "loss prevention" personnel, we recommend you politely decline to answer questions or "come into the office to clear things up."
Instead, call the Raleigh Criminal Lawyers at Fanney Law Firm to schedule your free legal consultation.
Everything you discuss with our lawyers and staff is highly confidential.
With criminal matters we charge nothing to review a file and answer basic questions.
The attorney-client privilege remains in effect even if you decide not to retain our law office for legal representation.
CALL JOHN FANNEY NOW: 919-617-7009
John Fanney may also be reached by email: John@FanneyLaw.com
It makes no difference if you're accused of a felony or misdemeanor charge, we recommend you retain legal counsel immediately.
Our criminal lawyers help people in Wake County and the Raleigh-Metro area including Fuquay Varina, Garner, Apex, and Johnston County NC.