North Carolina Hazing Laws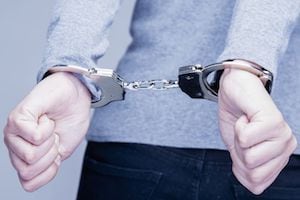 The Triad Area is known for its colleges and higher-education institutions. They're frankly some of the best in the world.
Part of the college experience often includes joining social, academic, and sporting associations. And sometimes the initiation ceremonies and rights of passage go terribly wrong.
While fraternities and, to a lesser extent, sororities have been long known for "hazing," students have been also been seriously injured joining bands, sports groups, and even academic clubs.
What is Hazing?
"Hazing," especially under University policies, tends to be inclusive, if not expansively defined. In part that's because hazing may have both civil and criminal consequences in court.
Hazing may also subject the individual and organization to civil liability, which involves money damages, expulsion from school, and removal (pulling the Charter) of the club, team, or social group from the local, state, or national organization.
For example, civil liability for hazing may include aspects of psychological trauma, mental stress, harassment, and/or embarrassment. That is not necessarily true under the criminal laws, where hazing is a Class 2 Misdemeanor.
While those may be factors associated with criminal charges, hazing under the NC Criminal Statute 14-35 is relatively narrow in scope. It covers only "students," at schools, colleges, or universities.
Hazing also is limited to "subjecting" another student to "physical injury," and does not apply to persons who are already members. That is, hazing is restricted to membership ceremonies as a prerequisite of membership and rights of initiation into membership.
Punishments for Hazing
Clearly, one of the more obvious aspects of hazing is expulsion from school and the organization to which you belong and likely love.
As a criminal charge, hazing is a Class 2 Misdemeanor that carries a maximum period of incarceration (jail/prison) of up to 60 days.
It's important to understand "hazing" may also serve as the basis for indictment for substantially more serious charges involving infliction of serious bodily injury or even the death of another.
Elements of Hazing
The State bears the Burden of Proof to prove the essential elements of hazing Beyond a Reasonable Doubt. That is, the prosecutor (the ADA – Assistant District Attorney) must prove the Defendant facing charges:
School, College, or University
Student
Hazed
Aided and Abetted Hazing
Subjecting another student of Physical Injury
Initiation into society, fraternity, sorority, etc.
Membership "prerequisite" into a student organization organization or other similar group
Offenses related to Hazing
Assault
Assault Inflicting Serious Bodily Injury
False Imprisonment
Involuntary Manslaughter
Voluntary Manslaughter
Murder
Criminal Defense for Hazing in North Carolina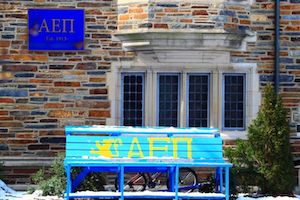 Consent is not a defense to hazing. Even if the pledge, neophyte, or initiate voluntarily participated in, if not enjoyed, the right of membership, the State is not required to dismiss the charges.
Make no mistake, hazing is not something from days gone by. Fraternities, college bands, and social groups still regularly haze. As a result, students also occasionally die as a result.
Whether it's related to acts of physical violence, excessive drinking, or a combination of both doesn't much matter. Our court system (and university systems) take hazing charges seriously.
If you have been charged or accused of hazing, it's important to seek legal counsel immediately. As stated, there can be both criminal and civil consequences of hazing.
Students often do not understand the implications of an inquiry by the SBI State Bureau of Investigation, Campus Police, or university officials.
It's a good idea to meet with an established Raleigh Criminal Defense Lawyer without delay. Optimally, that would be prior to questioning by law enforcement or giving a statement.
Raleigh Criminal Defense Attorney John Fanney is a Board-Certified Specialist in Criminal Law. You may reach John by email at: John@FanneyLaw.com
Set up a meeting now. Legal consultations for criminal offenses are free of charge. It doesn't matter if you face felony or misdemeanor charges, we are here to help.
The criminal lawyers at the Fanney Law Firm are available for consultation in matters involving hazing at NC State, the University of North Carolina at Chapel Hill (UNC), Duke University, and all colleges/universities in the Raleigh, RTP Research Triangle area.
Call NOW: (919) 617-7009