Traffic Offenses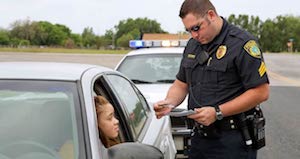 Having a driver's license and being able to drive is a privilege and a responsibility. However, even the most diligent drivers can face a traffic offense at some point in their lives. They may fail to pay attention to a stop sign or traffic light or they may drive over the speed limit.
In certain situations, a simple traffic offense becomes a more serious issue, especially when other people are involved or there is damage to property. Serious violations can result in a suspended license, fines and other penalties.
List of Traffic Offenses
The following list is not exhaustive, but it does provide you with some guidance on the charges for drivers in North Carolina and the penalties they may carry.
Driving Without a Valid License – this offense means the person is not carrying a valid license with them or when it has expired
Driving with a Revoked License – this offense is given when a person is driving with a license that has been revoked
Expired License or No Registration – License is expired or the person has not properly registered their vehicle in North Carolina
Careless and Reckless Driving – Often associated with speeding, this offense includes any instance where the driver is driving in an impudent manner; it may lead to a revoked license
Exceeding Posted Speed – a lesser charge, it may still cause insurance rates to increase
Failure to Change Address – violation when a person moves and does not update address
Fail to Stop for Stopped Bus – this violation comes with five license points
Speeding – one of the most common offenses, it adds points to your record and results in a fine
Penalties and Defense for Traffic Offenses
DWI violations are also traffic offenses, but they usually carry a greater penalty because of the risk of injury and damage for someone who is driving impaired.
In addition, there are many other traffic offenses for which you may be charged. Most are considered to be minor infractions with a fine, which can be up to $500. For those that are slightly more serious, such as speeding, points may be added to your driver's license. If you receive too many points, your license will be revoked.
For other offenses involving a moving vehicle, your license may automatically be revoked. Furthermore, you may be subject to jail time and fines as part of your penalty. While it may not seem like such a big deal at first to get a traffic violation, it can have a significant impact. You may have trouble obtaining a job where you must drive as part of your tasks. It will also raise your insurance. If you lose your license, you may have difficulty getting to work and other places.
What You can do When You Receive a Traffic Violation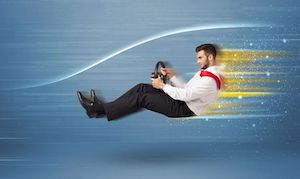 You may have the option to pay the fine, which is an admission of guilt. For certain offenses, you don't have to appear in court when you choose this route. However, you should be aware that it will be added to your record as a guilty plea. For other offenses, you do have to appear in court regardless of how you choose to plead. If you desire to plead not guilty, you will need to show up for the court date to present your defense.
Most people prefer to hire an attorney to represent them if they must go to court. This is a smart move, because an experienced attorney can work to have your traffic violation reduced or eliminated. You may also have less severe penalties imposed with an attorney to plead your case.
For instance, you may receive a lower charge or have it removed if you agree to a defensive driving course. This will also help lower car insurance which may be increased as a result of the violation. You may also have some of the points removed from your record.
Choosing an Attorney
When selecting someone to represent in traffic court or for a traffic violation, you want to work with an attorney that specializes in this type of offense. They will be familiar with the judges, the laws and the prosecuting attorney, which will help them be better able to negotiate more effectively on your behalf.
The attorney will review your case, look at your past record and determine the best option for your situation. They will explain the consequences of any decision you make. While providing solid legal counsel, an attorney can only advise you. You make the final choice about what to do. However, it is best not to represent yourself since you are not familiar with the details of the law or how best to defend yourself in court. A traffic attorney can provide emotional support as well as legal counsel to help you overcome this common mistake that drivers make.
Select Fanney Law Office, PLLC
The number and type of traffic offenses are almost too numerous to list. However, these types of criminal charges can affect every person who drives a vehicle. Any charge such as speeding, red light violations, Driving While License Revoked, Move Over law violations can result in increased insurance premiums, the loss of your driver's license or, eventually jail.
You need a lawyer who has the experience and knowledge to properly handle these types of offenses, not just a lawyer who charges the lowest price. A lawyer who pays attention to the details of these charges can often save you money and hardship in the future as opposed to a few bucks today. John understands the value of quality representation in dealing with traffic offenses and will work to prevent a common experience from costing you money and harsh consequences down the road.
Traffic violations happen to many people at some point in their lives. Don't let one mistake impact your life negatively. Instead, seek out Fanney Law Office, PLLC to help you deal with this charge in the best way possible. Contact them today at (919) 617-7009 to find out how they can help you in your situation.