How Do Traffic Tickets Affect Your License and Insurance Points in North Carolina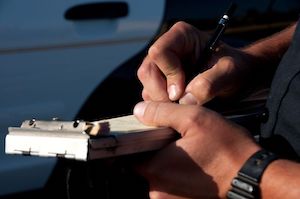 What's the big deal? It's only a ticket, right?
If you've lived in North Carolina for a while and paid some of the hefty premiums for car insurance, you understand that "simple traffic ticket" can cost bigtime dollars.
That's especially true if you live in "big city" Raleigh or one of the surrounding towns in Wake County like Apex, Garner, or Cary.
Whether it's fair or not, insurance rates in Raleigh and Charlotte tend to be higher than smaller towns like Smithfield, Wilson, and Rocky Mount.
That's likely because of the number of cars on the road, the significant traffic, and the overall number of wrecks that take place because of those two factors.
I Got a Ticket. What Should I Do?
No one wants to see the flashing blue lights in their rear-view mirror.
If you're on 440 or 540 on Raleigh, most people just seem to want to get where they're going.
In fact, sometimes it seems that whether you're "inside the beltline" in Raleigh or heading to work anywhere in the triangle, the general public tends to treat the posted speed limits more as suggestions.
As such, it can be frustrating if you are the only one who is pulled over and gets a ticket.
It's also entirely normal to ask:
"How many points will there be?"
"What will happen with my insurance?"
"What are motor vehicle points vs insurance points?"
"Can I handle a ticket by myself?"
"Should I hire a lawyer?"
First off, you're doing the right thing. You're asking the right questions.
There can be negative consequences to a speeding ticket in Raleigh, but there may be legal options available to avoid points and increased insurance premium.
NC DMV Points
Other than criminal defense lawyers and insurance adjusters, not everyone understands there are actually two points systems in North Carolina.
One is what we lawyers call NC DMV points or "driver license points."
The other type of points are assessed by your insurance company for moving violations (tickets) and accidents you may cause.
While related, at least by the fact that you got a ticket, the points systems for tickets are technically separate and distinct.
NC DMV (that stands for the North Carolina Department of Transportation, Division of Motor Vehicles) issues points that affect your NC driver's license.
DMV tracks points.
If you have too many tickets and/or too many driver license points, you may get a letter in the mail from DMV stating in effect, "Your license is revoked."
Again, points relative to insurance have to do with premiums and how much you pay for insurance.
Carriers may be allowed to raise your insurance rates after a ticket.
That is subject to some pretty complicated traffic laws and something referred to as the Safe Driver Incentive Plan or SDIP in North Carolina.
Do I Need a Lawyer?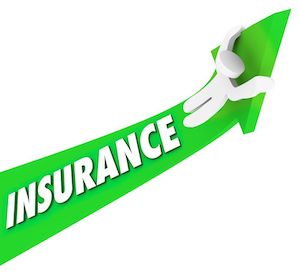 Any points issued as a result of a ticket are related to the conviction, not the charge itself.
That means a reduction of the speed or a dismissal of the ticket may result in no points.
As such, negotiating traffic tickets and working to limit, if not eliminate points, makes sense.
People make the mistake of assuming just because they have a clean record, they can get their charges dismissed.
It's by no means automatic.
Two of the most "Googled" search terms are, "Can I get my ticket dropped?" and "Do I need a lawyer for my ticket?"
"After almost thirty years of helping people with tickets in Raleigh, I firmly believe you should have an experienced lawyer on your side. Handling traffic tickets, in my opinion, is much more difficult than it may look"

- John Fanney, Raleigh Traffic Ticket Lawyer
Insurance Points: What are They?
Insurance points in North Carolina, and how they're calculated, can be a bit complicated if not confusing at times.
Points may be assessed for certain "at fault" accidents.
Your insurance company may also be allowed to assess points for convictions for tickets, including both misdemeanors and infractions.
Yes, some traffic tickets in North Carolina are technically criminal charges pursuant to N.C.G.S. Chapter 20 – Motor Vehicles.
Chapter 20-1 creates the Division of Motor Vehicles (NC DMV) and is one of the more important general statutes that applies to and regulates motor vehicle offenses.
While the traffic and insurance laws in North Carolina do change, here are some examples of how insurance points may be assessed:
"Drunk Driving" (impaired driver "DWI" in North Carolina – 12 insurance points
Drag Racing (prearranged speed competition) - 12 insurance points
Speeding to avoid getting stopped/arrested (elude arrest) - 10 insurance points
Speeding greater than 80 miles per hour when the posted speed limit is 70 miles per hour or more – 4 insurance points
Careless and Reckless Driving – 4 insurance points
It's important to understand the laws do change.
Prior to paying off any ticket, you should seek legal advice about how your ticket may or may not affect your driver license and insurance premiums.
If You Have Legal Questions, We May Be Able to Help
Our team of Raleigh criminal defense lawyers and legal support staff do not charge consultation fees.
Give us a ring. Ask some basic questions. We may be able to help.
And in some instances, we may be able to handle your ticket without needing you to come to court or even visit the office.
Call John Fanney at (919) 617-7009
You may also personally email John Fanney at John@FanneyLaw.com
If you've Googled, "Lawyers Near Me," we provide legal assistance to people in Raleigh, NC, Wake County, and the surrounding judicial districts with legal matters such as:
DWI charges
Serious Felonies
Misdemeanor Death by Vehicle
Don't wait until the last minute.
Start your legal defense right away.