Sex Offenses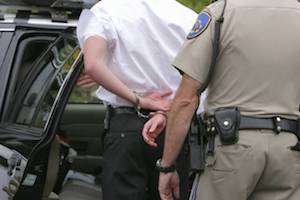 Sex offenses can have a lifelong impact on your life. If convicted of a charge, you could be limited on employment, where you can live and even where you can go. This is a very personal and embarrassing type of crime to be accused of. It can ruin your good name, especially if you are listed as a sex offender.
Types of Crimes Involved
Offenses in this category may be forcible or non-forcible, meaning the two people consented to the act. Statutory rape of a minor is one example of a non-forcible offense. Charges under this broad category include the following:
Sexual conduct with a minor
Sexual assault
Molestation of a child
Lewd and lascivious acts
Indecent exposure in public
Kidnapping
Sexual exploitation of a minor
While many of these crimes are state crimes and tried in state courts, some may be federal crimes which are tried in federal courts. This happens if the offense occurs across state lines, such as kidnapping or if the accused is a resident of one state and commits the act in another state. If the crime happens over the internet, it is considered a federal crime.
Specific crimes are considered federal offenses just by their nature. Examples include the following:
Selling or buying of children
Sexual exploitation of children which includes distribution of magazines, films and other material
Travel between states with intent to engage in a sexual act with a minor
Penalties for Sexual Offenses
Unfortunately, an act of indecent exposure will be considered a sex offense the same as a more serious crime involving minors. Anyone convicted of a sex crime will be required to be listed in the Sex Offender Registry. According to the North Carolina General Statutes Art. 27A. Parts 2 and 3, all adults who are convicted of an offense must register and some juveniles. This means that one mistake as a juvenile can impact them throughout their lives.
Certain offenses require the person to enroll in a monitoring program for sex offenders. Registration is required to be updated every year and maintained for 30 years from the date of initial registration unless the person petitions for the time to be shortened, which can only occur after 10 years. Certain offenses require a lifetime registration.
A person who has been convicted of a sexual offense and registered in the registry is not permitted to live within 1000 feet of a school, daycare facility or any place that provides short-term day care, such as shopping malls, hotels, churches or health spas.
Other restrictions include the following:
Employment where a minor is present or a job that involves supervising or instructing a minor
Commercial driver's license registration to carry passengers or drive a school bus
Unable to obtain or renew EMS credentials
Restricted on receiving or renewing funeral license
In addition, certain offenses restrict the person from being allowed at children's museums, parks or playgrounds or any place where children may gather for social, recreational or educational programs.
Former offenders who have children in school must alert the school personnel to their restrictions and be supervised at all times when they need to be on school property. In addition, there are other restrictions, limitations and requirements for people who have been convicted of a sexual offense.
As you can see, this type of offense carries with it a lifetime penalty. Even after the restrictions are removed, the person is often ostracized by society and their neighborhoods. The penalties impact not only the offender but their family as well.
Seeking Legal Representation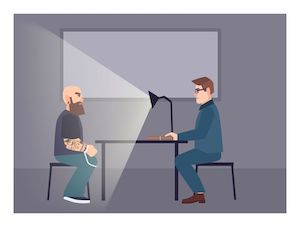 Anyone with a sex offense charge should seek legal counsel. They need an attorney who is experienced in representing these kinds of cases. For someone who has been falsely accused, it's essential that they receive the best representation to help prove their innocence. An experienced attorney will conduct a thorough investigation to determine the facts and work to refute any supposed evidence against them. Many times, it is a victim who mistakenly identifies the wrong person. It may be a mistaken intention or a malicious attempt to malign someone's reputation.
Regardless of the circumstances surrounding the false allegation, the person needs the best possible defense they can create with the help of their attorney. For those who have committed a sexual crime, they also deserve representation. There may be mitigating factors that do not eliminate the responsibility of the accused but could impact the penalties.
In some cases, the person may not have knowingly engaged in sex with a minor if they were told the person was of age. In many instances like this, the burden of proof seems to fall on the accused rather than the prosecution. They may be tried in the court of public opinion long before a criminal trial begins. An experienced attorney can build a solid defense showing they did not knowingly engage in an illegal activity.
Choose Fanney Law Office, PLLC
John has experience in representing people charged with Rape, Indecent Liberties with a Minor, Sex Offenses, Possession of Child Pornography, Indecent Exposure, Secret Peeping, and Sexual Exploitation of Minors. These types of crimes are very personal and can carry lifelong consequences such as mandatory registration as a sex offender and satellite based monitoring.
John understands that these charges may be the result of a misunderstanding, a vindictive person or a serious personal problem that has gotten out of control. When you are charged with one of these offenses, you need an attorney who understands the necessity of being discrete, compassionate and, when necessary, very aggressive in presenting a defense in court.
If you have been charged with a sex offense, contact Fanney Law Office, PLLC today. Tell them your story and find out how they can help you with your specific situation. The sooner you seek out help, the better prepared the defense can be to present a solid case on your behalf. Don't let your life be ruined by something you didn't do or by a situation that isn't what it seems.