Vigorous Advocacy for Breaking and Entering Charges in Raleigh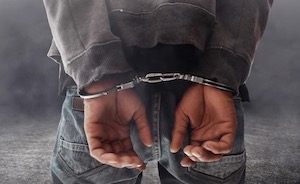 At Fanney Law Firm, our mission is to help ensure the rights of our clients facing breaking and entering charges are aggressively defended. We understand the implications and possible long-term consequences of such allegations, and we're determined to provide the compassionate legal representation you deserve.
Navigating the Legal Framework
The term "breaking and entering" is often misunderstood, associated primarily with burglary. North Carolina law, however, classifies the offenses separately, each with distinct conditions and penalties. Indeed, the North Carolina Criminal Laws technically refer to the offense of B&E as "breaking OR entering." It's crucial to understand the specific laws and the potential defenses available to you. North Carolina General Statutes §14-54(a) defines breaking and entering, and North Carolina General Statutes §14-72 defines burglary. Misdemeanor breaking or entering is a Class 1 misdemeanor, which carries with it a potential punishment of up to 120 days in jail. Burglary is classified as one of the more serious offenses under North Carolina law, and ranges from a Class G felony.
Consequences of a Breaking and Entering Conviction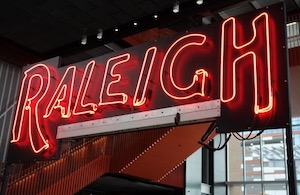 As a Class H felony, a conviction for breaking and entering in North Carolina can carry significant penalties, including imprisonment, fines, probation, and a permanent criminal record. Property crimes are a big deal in Wake County, as any conviction involving a crime of dishonesty or theft can affect future employment, housing applications, and your personal reputation. At Fanney Law Firm, we make it our goal to mitigate these potential outcomes.
Deciphering the Elements of Breaking and Entering
The crime of breaking and entering in North Carolina has specific elements that must be proved beyond a reasonable doubt. These include:
Unauthorized breaking or opening any part of a building
Entering a building, whether inhabited or not
With the intent to commit a felony or larceny therein.
The importance of each element, and what is considered breaking, cannot be overstated, as each plays a crucial role in the defense strategy and possible legal options available.
What is Burglary in North Carolina?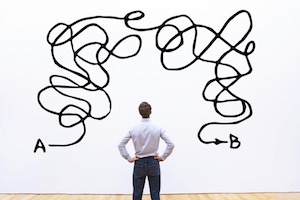 Although the terms "breaking and entering" and "burglary" are often used interchangeably, it's important to remember that burglary is actually a distinct offense under the North Carolina General Statutes. Generally speaking, North Carolina law defines burglary as an entry into any dwelling house with the intent to commit any felony or larceny therein. The penalties associated with burglary can be severe. The attorneys at Fanney Law Firm are prepared to put forth a vigorous defense on your behalf.
What is the Difference Between Breaking and Entering and Burglary?
At the core of it, breaking or entering is an unlawful entry with the intent to commit a felony or larceny inside the premises, while burglary involves an unlawful entry into an inhabited dwelling at night with the intent to commit a felony or larceny therein. Breaking or entering is sometimes considered a lesser offense than burglary, but both type of property crime serious criminal offenses as referenced in the North Carolina General Statutes.
Can You Go to Jail for Breaking and Entering?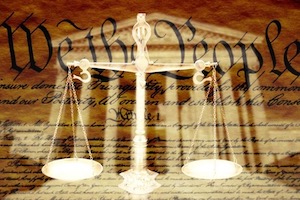 A conviction for breaking and entering can have serious implications. Depending on the circumstances of the case, a conviction could lead to jail time or a hefty fine. The attorneys at Fanney Law Firm understand that these types of charges carry potential long-term repercussions, and we are determined to provide you with the legal representation you need to protect your rights and your future. We also help people with:
Organized Retail Theft
Misdemeanor Larceny
Felony Larceny
Possession of Stolen Property
Robbery with a Dangerous Weapon
First Degree Burglary
Common Law Robbery
Injury to Personal Property
Domestic Criminal Trespass
First Degree Trespass
Felony Offenses
To learn more about breaking and entering laws in North Carolina, or to schedule a consultation with an experienced criminal defense attorney at Fanney Law Firm for a larceny offense or stolen goods case, contact us today. We look forward to talking to you!
How Fanney Law Firm Can Assist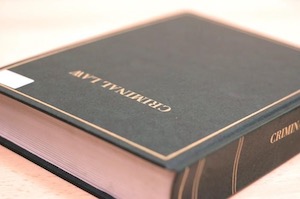 At Fanney Law Firm, we believe every individual deserves a fair and vigorous legal representation. We delve into the details of your case. We want to understand your individual circumstances and present a persuasive case to the court.
Experience in Analyzing Evidence
Our team works meticulously in scrutinizing the evidence against you. We dissect the different aspects of your case, evaluating the actions of law enforcement, the validity of search warrants, and the accuracy of witness testimonies.
Crafting a Compelling Defense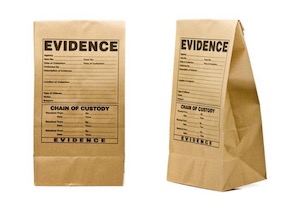 The defense strategies for breaking and entering charges may involve challenging the intent, questioning the legality of the search and seizure, or disputing your presence at the scene. Our team at Fanney Law Firm is adept at developing compelling defense strategies tailored to your unique circumstances. Obviously, each case is different, and prior successes do not guarantee the same results in the future. That's why we think it's important to sit down, roll up our sleeves, and tailor defense strategies that reflect your unique circumstances and needs.
Unwavering Commitment to Your Rights
At Fanney Law Firm, we dedicate ourselves to asserting your rights and looking out for your best interests. We challenge procedural errors when appropriate. We want to help make certain that your rights were not infringed upon during the investigation or trial process.
Contact Us Today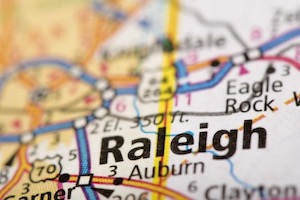 When you're facing breaking and entering charges in Raleigh, North Carolina, we think you need a law firm with substantial courtroom experience and dedication to zealous advocacy. Our team at Fanney Law Firm is here to provide the vigorous defense you need. Contact us here for a free consultation. Let us help you navigate the complexities of your case with confidence and competence. Your fight is our fight.
Information You May Find Helpful
The information contained in this article is intended for informational purposes only and should not be construed as legal advice. Always consult with an attorney for any legal matters.