Felonious Breaking or Entering - Place of Religious Worship
1. Elements of the Criminal Charge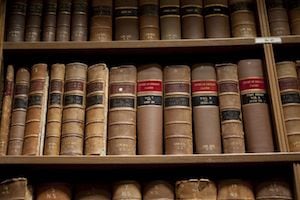 Felony Breaking or Entering charges in North Carolina are serious criminal offenses.
We recommend you immediately seek the advice of an experienced defense attorney if you have questions about pending charges and/or have been accused of Breaking and Entering.
There are several different versions of B&E a building, including Breaking or Entering into a Place of Religious Worship.
North Carolina General Statute 14-54.1 provides the statutory definition of the offense and is characterized by breaking or entering a house of prayer, church, or place of worship, without consent, intending to commit a felony offense.
The State of North Carolina, through the District Attorney's Office, bears the Burden of the Proof.
The ADA (the Assistant District Attorney) must present the essential elements of the offense Beyond a Reasonable Doubt.
Those "essential elements" may also be referred to by criminal defense lawyers as the prima facie elements of the offense and generally include:
The Defendant broke into or entered
A House of Worship, Church, Synagogue, Place of Prayer
Without consent of the tenant or owner of the church facility
Intending to commit a felony at the time of the Breaking or Entering
Breaking or Entering is a specific intent crime, requiring proof the defendant acted intentionally and not due to accident or mistake.
"Breaking" does not necessarily requiring breaking or damaging the premises.
It may be constructive in nature. Breaking may include the use of force, a threat, trick, or other fraudulent representation in order to gain access into the House of Worship.
"Entry" is simply defined as entering into the building, church, or place of worship.
"Building" must be clearly delineated as and/or identifiable as a place regularly used as a place of worship.
The definition is purposely intended to be inclusive in nature, allowing criminal prosecution for unlawful entry into chapels, temples, churches, mosques, and synagogues.
2. Criminal Defense: Related Topics of Interest
Embezzlement Charges
3. Defenses to Breaking or Entering a Building Charges
Defenses to felony Breaking or Entering include things like:
Lawful entry, consent, or permission
Mistake or Accident
Lack of Mens Rea (intent) to commit a felony
4. Penalties and Punishments
A violation of N.C.G.S. 14-54.1 is a felony criminal charge in North Carolina. The NC Criminal Laws categorize the offense as a Class G Felony and authorize a maximum prison term of forty-seven (47) months.
The Felony Punishment Grid in North Carolina allows for suspended, intermediate, and active punishments. The Prior Record Level of the Defendant must be both calculated and considered at the Sentencing Hearing.
The State also bears the burden of proof to show prior convictions that make up the alleged Prior Record Level.
Punishments can include things like:
Substance Abuse Assessment
Mental Health Assessment
Treatment
Fines
Restitution
Community Service and Community Service Fees
Costs of Court
Probation

Supervised Probation
Unsupervised Probation

Probation Supervision Fees
5. Raleigh Criminal Defense Lawyers: Fanney Law Firm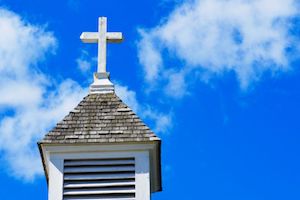 Breaking or Entering a building charges are serious criminal charges and therefore deserve legal representation by an experienced criminal lawyer.
We therefore recommend you call the Fanney Law Firm immediately discuss your legal matter.
Do not discuss the matter with anyone, even informally. If police officers wish to ask you questions, politely decline to do so.
Voluntary statements are not subject to Miranda Rights.
Consultations with the lawyers at our law office are confidential and subject to attorney-client privilege.
We do not charge consultation fees for criminal matters; it doesn't matter if you face a felony or criminal charge.
Breaking or Entering, like larceny, may be considered a crime of moral turpitude.
Crimes of theft and dishonestly, if convicted, carry long-term consequences.
Our criminal lawyers provide legal help to people in Raleigh and Wake County Metro Region, as well as Cary, Apex, Garner, and Fuquay-Varina.
Call John Fanney NOW: 919-617-7009
You may also email John Fanney: John@FanneyLaw.com