Do I Have a Right to a Jury Trial?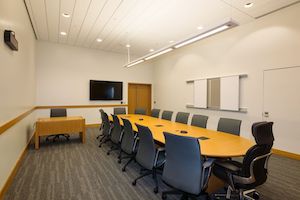 Most people understand the basic principles of our legal system regarding criminal charges in North Carolina.
You have a right to an attorney.
You have the right to remain silent.
You have the right confront the evidence against you.
You have the right to cross examine witnesses.
And you have a right to a jury trial.
"These rights are fundamental to the fair administration of justice. Even with them we must be ever-vigilant to protect against false accusations and wrongful arrests."

- John Fanney, Raleigh Criminal Defense Lawyer
Constitutional Rights
Constitutional Rights to a trial by jury, the right to remain silent, etc., have their origins in the founding of the United States.
We think of the Bill of Rights as the source of legal protections afforded to those accused of crimes.
What some may not understand is that there are actually two constitutions at play.
One of the originating documents for the United States of America is the US Constitution. That's in addition to the Declaration of Rights.
North Carolina, as one of the first 13 Colonies, has its own Constitution.
And relative to the right to a jury trial, it is more expansive in nature.
The "right" to a jury trial in criminal charges, as fundamental as it is to the prosecution and defense to criminal charges, is not absolute under the U.S. Constitution.
"Petty offenses" do not mandate a jury trial.
A judge, under the U.S. Constitution, may decide whether the accused is "guilty" or "not guilty" of the criminal charge.
So called "petty offenses," under the 1970 United States Supreme Court opinion Baldwin v. New York, may proceed without a trial by jury.
Petty offenses therefore are not subject to the 6th Amendment protection, under the United States Constitution, of a trial by jury.
Under that same opinion, "petty offenses" are those where imprisonment is less than six (6) months.
"That frankly is a bit harsh. It's doubtful many people today would feel six months in prison is 'petty' or no big deal."

- John Fanney, Criminal Lawyer
North Carolina is different.
Our state has a long-standing history of providing a jury trial to anyone accused of a criminal charge, whether that be a felony or misdemeanor offense.
The North Carolina Constitution is deemed more expansive in nature.
There are actually more protections regarding a right to a jury trial in North Carolina than directed pursuant to the US Constitution.
That historical right continues to this day as recognized in the North Carolina Court of Appeals 2018 decision State v. Boderick (North Carolina vs Boderick) 258 N.C. App. 516.
The right to a jury trial, again pursuant to the North Carolina Constitution, therefore applies to all criminal charges in North Carolina.
Waiver of Right to a Jury Trial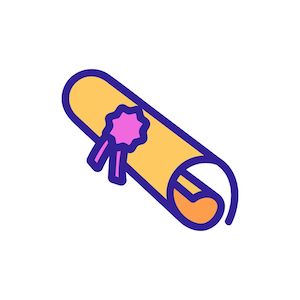 That right to a jury, if one existed, traditionally could not be waived under the 6th Amendment.
As such, assuming an offense was not deemed "petty," the Defendant (the person accused of criminal charges, the Defendant) the right to a trial by jury was absolute.
A jury would be required to determine guilt or innocence, even if not requested by the Defendant.
The Defendant therefore could not "waive" his or her right to a jury trial.
Effective December 1, 2014, by a vote of the citizens of North Carolina, the North Carolina Constitution was amended specifically authorizing the Defendant to waive his or her right to a trial by jury.
** Despite changes to the NC Constitutional and right to a jury trial, the Defendant still cannot waive a jury trial if the Death Sentence is a possible punishment for the charge.
That would apply to murder charges in North Carolina, specifically allegations of First Degree Murder, where the State seeks the death penalty.
What is an Indictment?
Thereafter, the North Carolina General Assembly further "codified" the Constitutional Amendment, setting forth the procedures and protocols for the Defendant's waiver of that right.
North Carolina Criminal Law § 15A-1201 requires the person accused of a crime to voluntarily waive their right to a jury trial.
They cannot be threatened to waive their rights and must do so fully understanding ("knowingly") what they are doing.
That "waiver" must be in writing or memorialized in the official court record (the recorded Superior Court "transcript" of the proceedings.)
Raleigh Criminal Defense Lawyers
"There are instances when we recommend proceeding forward with a judge rather than a jury. That decision must be made with careful consideration of the facts and the surrounding NC Criminal Laws."

- John Fanney
The decision to waive any legal right can have long-term consequences.
We strongly recommend anyone accused of criminal charges consult with an experienced attorney before doing anything.
Lawyer Up. Ask to speak with a lawyer.
Politely decline to answer questions. Do not cooperate with an investigation.
If you have legal questions about criminal charges in Wake County or one of the surrounding districts (Smithfield in Johnston County, Goldsboro, etc.) we may be able to help.
Call now to schedule a free consultation with Raleigh criminal lawyer John Fanney.
We do not charge for legal consultations.
Everything you tell our lawyers and support staff is confidential.
Call John Fanney at: 919-617-7009
You may also email him at: John@FanneyLaw.com