What is Larceny? What is Shoplifting?
What's the Difference: Shoplifting and Larceny Charges in NC
If you've been accused of trying to take some merchandise from a store without paying for it, lawyer up. That's serious.
Larceny charges and offenses involving crimes of dishonesty can leave a mark. A conviction can make it hard to find a job.
"Even an arrest, if it's not expunged from your record, carries with it a social stigma."

– John Fanney, Raleigh Criminal Lawyer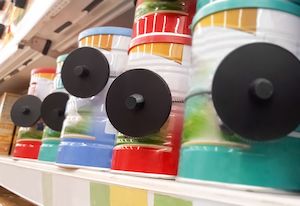 A lot of people assume felony charges in NC, specifically those involving theft, are still referred to as Grand Larceny. While that may have been the case in the past, when the Common Law distinguished between Petit Larceny and Grand Larceny, it's no longer the case under the NC criminal laws.
In fact, the General Assembly got rid of the distinction years ago. That doesn't mean there aren't still important differences and ways to handle criminal charges.
What is Larceny? Is it different from Shoplifting in NC?
Is there a difference between Unlawful Concealment of Merchandise and Larceny charges? Does it matter? The answer to both of those questions is yes.
The severity of the charge and the things the prosecutor must prove Beyond a Reasonable Doubt to convict you are technically different.
Larceny can be a felony or misdemeanor charge, depending on the circumstances of what happened. Often, the difference is the value of the items that were allegedly stolen.
There are other factors or scenarios that can bump the charge of Larceny from a misdemeanor to a felony. However, for purposes of this blog post, we're only going to talk about Misdemeanor Larceny from a store.
For information on What is Felony Larceny, click here.
Misdemeanor Larceny is a Class 1 misdemeanor. That means it is the second highest level of misdemeanor.
If you're charged with Misdemeanor Larceny charges in Wake County, the prosecutor essentially needs to prove the following:
That you took merchandise belonging to a store
You walked out of the store with the merchandise, or you at least walked past the cash registers towards the exit
The store didn't give you permission to take the merchandise without paying for it
You planned to keep the merchandise once you left the store
You knew you were not allowed to take the merchandise from the store
Shoplifting is a Class 3 misdemeanor. That means it is the lowest level of misdemeanor.
If you're charged with Shoplifting, which is sometimes called Unlawful Concealment, the prosecutor essentially needs to prove the following:
That you were in a store
You grabbed some merchandise and concealed it (meaning you hid it on yourself or in something you were carrying, such as a bag)
You concealed the merchandise on purpose (not by accident or mistake)
You did not have permission to conceal/hide the merchandise
You had not paid for the merchandise yet
What's the Difference between Misdemeanor Larceny and Shoplifting?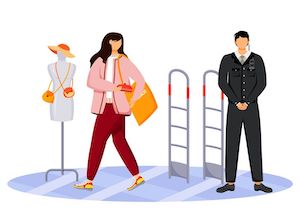 Larceny is a more serious charge and can carry more punishment than shoplifting. Also, to be found guilty of Larceny, the prosecutor must prove that you left the store with the merchandise.
However, there is something referred to as the "Last Point of Sale Rule." A prosecutor may try to use that legal theory to convict you.
The general idea is that you didn't make it all of the way out of the store. You may have passed the cash registers (the last point of sale), but not out the doors.
For example, say you put some merchandise in your shopping cart or basket. You walk past the cash registers and checkout lines.
You almost make it outside, but you get stopped by store security before you get out of the door.
In that scenario, the prosecutor may argue that you had the intent to steal the items because you made it past the "Last Point of Sale."
Sometimes shoplifting may also be referred to as unlawful concealment of goods or store merchandise. You may be accused of that if you take the item with the intent to steal it, but you don't necessarily go to the cash register. That happens when people put clothes in a bag or even try to return items they haven't paid for.
Frankly, it can get pretty complicated and that's one reason it makes sense to hire a Criminal Defense Attorney Raleigh NC. Although these two charges may seem very similar, the evidence needed to convict you can be quite different.
Don't try to tackle one of these charges on your own. It helps to have an experienced criminal lawyer standing by your side in court.
Call the defense attorneys at Fanney Law Office PLLC (919) 617-7009. Remember, it's not about what they think happened, it's what they can prove from the evidence that's important! Let our experience work for you!
For more details on the charges of Misdemeanor Larceny and Shoplifting, take a look at the North Carolina's Pattern Jury Instructions (links below).
These are what a judge reads to a jury when explaining the law before the jury is allowed to deliberate at the end of a trial.
Misdemeanor Larceny G.S. 14-72(a)
Shoplifting Misdemeanor G.S. 14-72.1(a)