Assault on Female
Allegations of AOF Assault on Female in North Carolina are serious criminal charges. They are classified as an Aggravated Misdemeanor A1 (the highest level misdemeanor charges) and carry up to 150 days of imprisonment and the possibility of Supervised Probation, Court Costs, Alcohol/Drug Treatment, and Mental Health Evaluation.
Even an arrest for Assault on a Female charges can carry long-term consequences. They may be part of other criminal charges involving Domestic Violence and other violations of the NC criminal laws including Communicating Threats, Injury to Personal Property, and Interfering with emergency communication in North Carolina. Furthermore, domestic crimes may also involve the civil court system and an DVPO Domestic Violence Protective Order (50B Restraining Order).
A1 Misdemeanors in North Carolina require careful attention to detail and advance preparation. They include things like Assault on Female, Assault with Deadly Weapon, and Assault on Government Official. If you face allegations of criminal charges, felony or misdemeanor, it's important to retain legal representation immediately – John Fanney, NC Board Certified Criminal Law Specialist
What is Assault in North Carolina? What is Assault and Battery?
Assault charges come from the "Common Law." North Carolina, as one of the first 13 British Colonies, was subject to the same criminal laws as those in England. The British Common Law for criminal offenses included things like Murder, Manslaughter, Assault, Battery, and Theft. Assault on Female charges are created under the NC Criminal Laws and were not Common Law offenses.
How to Choose a Criminal Defense Lawyer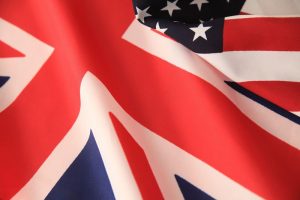 Assault in North Carolina is not specifically defined with Chapter 14: Criminal Law in North Carolina. The punishments for Assault, Assault and Battery, and Assault on a Female are governed under Structured Sentencing.
N.C.G.S §14-33 Misdemeanor assaults, batteries, and affrays, simple and aggravated provides the punishment as a Class 2 Misdemeanor. That's different than AOF Assault on Female, which is a higher level misdemeanor charge (Class A1 Misdemeanor).
In simple terms, assault in North Carolina is an attempt, with the use of force, to do physical harm to the person of another. Battery in North Carolina is the touching of the person of another, without consent. The intentional application of force (touching the person of another) may also be referred to as an assault in North Carolina.
In the criminal justice system, we often use the terms assault, battery, and "assault and battery" meaning the same thing. There are technical differences between battery and assault.
What is AOF Assault on Female in North Carolina?
Prior to a jury or judge deciding whether the accused is Innocent or Guilty, the State of North Carolina, through the District Attorney's Office (the Prosecutor) must prove the prima facie elements of Assault on a Female:
Assault a Female
Male Defendant
Defendant 18 Years Old or Older
The age of the victim in NC Assault on Female charges does not matter. A jury may estimate the age of the Defendant by observing him in Court. The State need not present additional proof of the Accused's age. The substantially greater penalty associated with Assault on Female has been found constitutional, even though the same conduct by a female against a male is not subject to as harsh sentencing.
Simple assault in North Carolina is considered a lesser included offense of Assault on Female. On the other hand, Assault on Female charges are NOT considered a lesser included offense of certain NC Sex Offenses such as Attempted 2nd Degree Rape in North Carolina or allegations of 1st Degree Statutory Rape NC.
DVPO Domestic Violence Protective Orders in North Carolina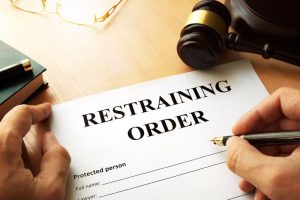 Criminal Defense Lawyers Raleigh NC often counsel clients facing allegations of Domestic Violence to carefully review any paperwork provided upon being served with a Warrant for Arrest or Criminal Summons.
That's because it's not unusual for criminal charges involving Criminal Domestic Trespass, Harassing Phone Calls, Injury to Personal Property, and AOF Assault on Female to include a CIVIL COURT filing under N.C.G.S. Chapter 50B for a Restraining Order.
Domestic violence in North Carolina includes:
Attempting to cause bodily injury (assault)
Intentionally causing bodily injury (battery)
Placing the victim in fear of imminent serious bodily injury
Harassment on a Continued Basis – Rising to the level of Substantial Emotional Distress
Seek Legal Representation With a North Carolina Board Certified Criminal Defense Law Specialist
People go to jail for Assault on Female and Domestic Violence charges in North Carolina. They are serious criminal offenses that may have implications in both civil court and criminal court – John Fanney, Criminal Defense Lawyer Raleigh NC
If you have been served with an DVPO Domestic Violence Protective Order do not attempt to contact the complaining party or communicate with the "victim" in any way, including social media, texts, phone calls, or any other way, including through friends, family, and co-workers.
Violating a 50B Restraining Order is a separate misdemeanor criminal charge in North Carolina. Failure to comply with a Court Order, even a Temporary Restraining Order in North Carolina or "TRO" may result in bond being denied, additional criminal charges, and other legal action in court.
As such, it's imperative you seek legal representation without delay. Your Criminal Defense Lawyer Raleigh NC will explain your legal rights and options in civil court and criminal court.
John Fanney helps people in Wake County with criminal charges. Call NOW for a FREE CASE EVALUATION: (919) 617-7009.