FAQs Assault in Raleigh
Why is It Important to Have a Lawyer for an Assault Case in Raleigh?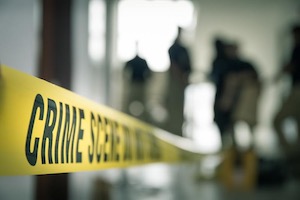 Assault allegations in Raleigh, whether misdemeanor vs felony, are serious criminal charges. Facing such accusations can profoundly impact your personal and legal future. North Carolina's criminal laws, especially pertaining to assault, assault and battery, and assault on a female, deserve the attention of an experienced criminal defense lawyer in Wake County NC. Lawyers provide advice on defense strategies and sentencing options. With a thorough understanding of the court system and relevant laws, attorneys provide valuable insight into plea bargaining techniques and other alternatives
When Should I Consult with a Raleigh Lawyer?
Legal problems, especially those where law enforcement is involved, deserve the attention of an experienced criminal defense attorney. The choices made in the initial stages of a criminal investigation can greatly influence subsequent outcomes. For this reason, consulting a lawyer before any formal charges are pressed can be advantageous. Always protect your Constitutional rights. Invoke your Sixth Amendment Right to legal representation. Lawyer Up! Retaining a seasoned criminal defense attorney in Raleigh isn't solely about tackling legalities—it's also about helping ensure you are heard and your best interests are at the forefront.
What Options Do I Have in an Assault Charge in Raleigh?
Navigating criminal charges in Wake County is complex and often confusing. Criminal defense attorney provide information and guidance, helping to explain technical legal jargon and protect your best interests. Lawyers also carefully analyze the allegations against you, gauging the strengths and potential weaknesses of the prosecution's case. Raleigh criminal lawyers also evaluate alternatives such as community service, restitution, and diversionary pathways like deferred prosecution or conditional discharge. Legal consultations for criminal charges are ordinarily both confidential and free of charge.
When Should I Officially Retain a Raleigh Lawyer?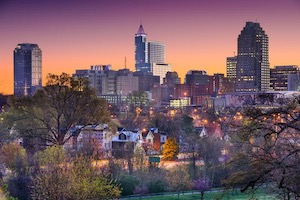 It's smart to seek legal representation at the first hint of possible criminal charges and even before police or alleged victim press formal charges. The sooner legal counsel becomes involved, the better. A criminal defense lawyer can be invaluable to your defense. We help protect your rights, advise you of the best case and worst case scenarios, and work with you to create a tailored defense strategy that fits your unique situation.
What Should You Understand About Assault Charges in Raleigh?
The legal system and technical jargon involving assault charges in Raleigh can be downright confusing. The consequences of a conviction are often serious and can result in fines, probation, mental health and/or substance abuse treatment, and incarceration (jail/prison). It's important to fully understand the allegations against you and your legal rights. An experienced criminal defense lawyer will provide a comprehensive explanation of the legal process and evaluate your options, including whether a conditional discharge or deferred prosecution is possible. We represent you and your best interests. Criminal lawyers carefully analyze possible defenses to the charges and explore potential weaknesses in the State's case. The NC Criminal Laws include both misdemeanor and felony assault charges. Whether something is deemed a felony vs misdemeanor depends on the specifics and circumstances of your case, which can significantly impact the possible consequences of a conviction.
Felony vs. Misdemeanor Assault in Raleigh: What's the Difference?
When faced with assault charges in Raleigh, it's crucial to know the difference between a misdemeanor and a felony. These classifications are not just legal jargon; they can profoundly influence the consequences you might face. Understanding the distinction between misdemeanor and felony assault is crucial due to the potential consequences each carries. A misdemeanor assault typically involves minor physical confrontations or threats, such as a brief shoving match. They may include criminal charges such as simple assault, assault and battery, and assault on a female. Felony assault in NC is often associated with more grave incidents, possibly involving weapons or inflicting serious injury. Felony convictions can result extended prison sentences and the lasting label of a "convicted felon," which has long-term implications for employment and other aspects of life. Anyone facing assault charges in Raleigh should seek legal counsel to navigate the complexities of the Wake County judicial system.
What is Assault in NC?
Assault isn't solely about inflicting physical harm. It can include any deliberate act or credible threat that makes another person apprehensive of immediate bodily harm. Legal classifications of assault charges in North Carolina are determined by factors such as the severity of any injury, whether a weapon is involved, and the type of victim. Certain types of assaults, such as those on law enforcement officers or females by adult males, have serious implications. If you have been accused of assault in Raleigh, seeking legal counsel is a good idea. Criminal lawyers explain technical legal jargon and look out for your best interests.
What is Assault on a Female?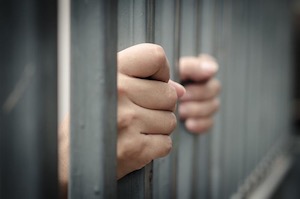 Assault on a Female is ordinarily a misdemeanor criminal charge in NC and involves situations where an 18-or-above male is accused of assaulting a female. This classification underscores North Carolina's seeks to address gender-related violence. Assault on Female is classified as Class A1 misdemeanors, the most serious type of misdemeanor charge in North Carolina. Punishments include the possibility of restitution, probation, community service, court costs, and jail. An experienced criminal defense attorney in Raleigh can review the specifics of your case to provide insight on possible outcomes and alternatives. It's important to remember that you have rights—take advantage of your Sixth Amendment Right to legal representation as soon as possible.
Accused of Assault in Raleigh? Here's What You Should Do
Stay Calm: Accusations can be jarring, but responding aggressively could make things worse. Maintain your composure and avoid an additional confrontation.
Take the Fifth - Stop Talking: Don't say anything without legal counsel present – even if you are innocent. Statements can become twisted or misinterpreted and used against you in court. Refrain from discussing the incident with anyone except your defense lawyer.
Lawyer Up: Immediately retain a Raleigh criminal defense attorney who has substantial experience handling assault charges in Wake County NC.
Don't try to contact or work things out with the alleged victim: Let your lawyer handle any contact with the alleged victim, law enforcement, and the prosecutor.
Don't Delay: The sooner you seek legal representation, the sooner your lawyer can begin building a defense strategy tailored to your individual circumstances.
How Do Assault Lawyers Help?
Facing assault charges in Raleigh without an attorney by your side is not advisable. Criminal defense lawyers not only examine the evidence, but also provide comprehensive explanations of technical legal jargon and procedure—knowledge critical to your understanding of the situation and outcome. A defense attorney will carefully analyze possible defenses and advise you about your legal options. An experienced criminal lawyer can also negotiate with prosecutors on your behalf.
How is Bail set in Raleigh NC?
After an arrest, many, if not most, people accused of criminal charges in Raleigh are given terms and conditions of release from jail, which may include posting bond. A judicial official, which may be a magistrate or judge, ordinarily determines the bail amount. The amount of bail, if any, is influenced by factors like the charge's severity, prior criminal history, flight risk, and ties to the community in Wake County. In some instances, for more minor misdemeanor assault allegations in Raleigh, a "written promise to appear" or an "unsecured bond" is an option. That avoids the need for securing money for your release or posting bond through a "bondsman" or "bail bonding" company. For more severe assault cases, especially felonies, bail (and the terms and conditions for release) can be substantial.
Want More Information About Assault Charges in Raleigh NC?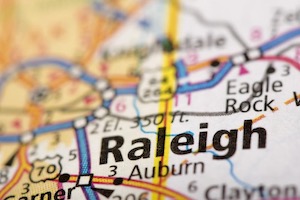 When entangled in the intricate webs of assault charges in Wake County, North Carolina, the legal journey can be daunting.
However, with informed choices and compassionate legal representation, navigating these challenges can be less overwhelming. The importance of legal substantial courtroom experience, especially when your rights, your reputation, and your future are at stake, cannot be overstated.