Tactics in Handling DVPO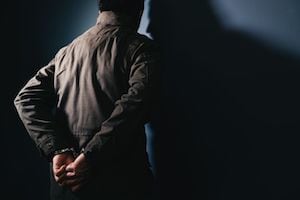 Domestic Violence Restraining Orders pursuant to N.C.G.S. Chapter 50B are a bit of a legal oddity.
How one chooses to approach handling a DVPO in North Carolina depends, at least in part, on the perspective of the attorney involved.
"Restraining Orders than involve allegations of domestic violence tend to result in a cross-over between attorneys and practice groups. Both Raleigh criminal defense lawyers and family law attorneys handle them."

– John Fanney
Interestingly enough, the particular courtroom setting can result in subtle differences in disposition.
If disposed as part of a Chapter 50 divorce filing, assuming they come to terms, the respective parties may execute a "settlement agreement" of sorts referred to a "MOJ" or "Memorandum of Judgment."
Criminal Defense Lawyers and 50B Orders
Defense attorneys tend to view 50B/DVPO from a criminal perspective.
That's understandable, as many civil actions complaining of "Acts of Domestic Violence" are tied to related criminal charges.
Those allegations of domestic violence may result in felony or misdemeanor charges alleging things like:
Felony Assault Inflicting Serious Bodily Injury
Felony Assault by Strangulation
Misdemeanor Assault with a Deadly Weapon
Misdemeanor Assault on a Female (AOF)
Misdemeanor Simple Assault or Assault and Battery
Interference with 911 Emergency Communications
Communicating Threats
Harassing Phone Calls
Injury to Personal Property
Given an ex parte filing of a Complaint and Motion for Domestic Violence Protective Order requires an immediate hearing, criminal lawyers are necessarily concerned about the consequences to any pending criminal charges.
DVPO actions in North Carolina are civil filings. The Rules of Civil Procedure apply.
A defendant to a cause of action can be called as a witness and that throws up red flags for defense counsel.
It's important to seriously consider the possible implications of the civil lawsuit on the pending criminal charges.
Criminal cases in Wake County tend to proceed at a much slower pace.
Unlike a 50B Order setting forth "relief," court dates for criminal charges in Raleigh may take months to reach.
That's especially true if the allegations involve felony offenses, requiring an Indictment by a Grand Jury before a case may proceed to Superior Court for disposition.
"Defense lawyers tend to go 'shields up' when facing a 50B. They may consent to entry of a 50B without findings of fact or admission of wrongdoing, missing some possible additional alternatives."

– John Fanney
While that may be smart regarding the criminal charges themselves, such action can have other, unintended consequences associated with child custody, temporary support, and alimony.
The interaction between 50B, criminal court, and future divorce proceedings
Balancing the respective needs of separated spouses and children in common is an important consideration of Family Court judges.
Such matters can be extraordinarily complicated, given the complexities of the NC divorce laws.
In that North Carolina is a "no fault" divorce state, grounds for a divorce need not always been specifically alleged in a complaint.
At the same time, the parties may still wish to allege against one-another, when legally appropriate, what normally might be considered old-school, common law grounds for separation and divorce.
The "North Star" for family court judges are the "best interests" of minor children.
Accusations of assault on a child, and other possible criminal offenses, are clearly important in determining primary if not sole custody.
A finding that acts of domestic violence occurred, relative to a 50B DVPO can be devastating in custody actions in the long run.
Of course, that's true also regarding any criminal conviction or convictions for the same complained-of behaviors.
It's yet another reason careful consideration is merited on how to proceed.
Related Legal Topics
Mirroring and Reciprocal Protective Orders
As is the case with any other form of civil lawsuit, the parties named in a civil Motion and Complaint may be subject to responsive pleadings including counterclaims.
In short, the defendant in a 50B ex parte Complaint and Motion may counter-sue, asserting in verified pleadings (under oath or affirmation) their own allegations of Acts of Domestic Violence.
Put simply, the defendant may file a formal Answer, denying tortious and/or criminal conduct, countering the aggressor in the dispute is in fact the plaintiff in the cause.
"The defendant may counter-sue, requesting a 'mirroring' DVPO be issued against the plaintiff. Reciprocal protective Orders are not unheard of"

– John Fanney
As such, it's not unusual for the parties to each have reasons to avoid future contact with one-another.
That's easier said than done when the spouses share a residence, have children in common, and are very much legally and financially entangled.
There is a truth to the saying that once married, the two shall become one.
Working through child custody, equitable distribution, temporary support, child support, and alimony is already complicated.
Allegations of domestic violence can make separation and divorce all the more convoluted, if not confusing.
To be clear, the Court hearing the matter will seek to make sure the parties are safe.
In issuing the form of restraining order known as a DVPO, which is most often initially a TRO or temporary restraining order, the Court may subject the responding party to certain terms and conditions.
Violating any Court Order, assuming a willful violation, may subject the offending party to Contempt of Court proceedings.
In some instances that may involve Criminal Contempt of Court.
Other contempt issues, for example those involving nonpayment of child support or alimony, may be instances where Civil Contempt of Court is the appropriate remedy.
A violation of a validly issued and served 50B Domestic Violence Protective Order is also separate, serious criminal charge in North Carolina.
In fact, violation of DVPO is an aggravated offense of sorts and is categorized under the NC criminal laws as an "A1 Criminal Offense."
The maximum period of incarceration for Class A1 Misdemeanors in North Carolina is up to 150 days of confinement.
That's the same as criminal punishments for Assault on a Female, Assault with a Deadly Weapon (misdemeanor charges), Assault on a Government Official (law enforcement) and assault on a handicapped person.
Raleigh Domestic Violence Lawyer John Fanney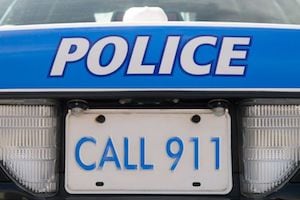 If you have been arrested for domestic violence and subjected to a bond "hold," you probably already realize the seriousness of DV charges.
It's a good idea to read your paperwork carefully.
A Warrant for Arrest and associated Release Order may only be part of what you face.
In addition to criminal charges in Raleigh, you may also have been "served" with a Complaint and Motion for DVPO.
"Clients don't always realize the full impact of a dispute at home or between parties involved in a dating relationship. An arrest for assault and battery may only be the beginning of an otherwise complicated legal process."

– John Fanney
Our Raleigh law firm is experienced handling such matters and is available for immediate consultation.
We are here to help answer your questions and possibly serve as legal cousel.
You may reach Attorney John Fanney directly by email at: John@FanneyLaw.com