Assault with a Deadly Weapon Inflicting Serious Injury
1. Definition and Elements of the Crime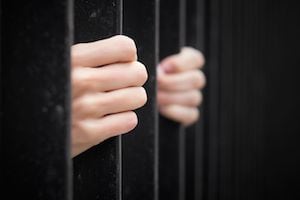 Assault with a Deadly Weapon is always a serious criminal charge. Depending on the circumstances of the allegations, it can be either a felony or misdemeanor charge.
In instances where serious bodily injury results, AWDW (Assault with a Deadly Weapon) is a felony offense, classified as a Class E Felony.
Some weapons may be deemed per se deadly weapons, such as knives or firearms. That is not to say other objects, not traditionally thought of as a weapon, cannot be converted into a weapon based on that's object use.
For example, a baseball bat is intended to be used to play a game. In the wrong hands, with criminal intent, such object could easily be used as a deadly weapon. One can easily see that an assault with a baseball bat might also result in death or serious bodily injury.
As such, in determining whether an object is indeed a "deadly weapon," special consideration is given to how the object was used and who used it.
The courts consider the size of the defendant, the strength of the defendant, comparing that to the victim's size and strength.
The State of North Carolina, through the Office of the District Attorney and the individual prosecutor assigned, carries the Burden of Proof. That's true for all criminal charges in North Carolina.
That burden is to the level of Proof Beyond a Reasonable Doubt.
The Finder of Fact must be either entirely convinced or fully satisfied the Defendant is guilty.
There are essential elements to the offense of Assault with a Deadly Weapon Inflicting Serious Injury. The Assistant District Attorney must prove the Defendant:
Acted Intentionally
Assaulted the Victim
Used a Deadly Weapon
Resulting in Serious Injury to the Victim
Assault and Battery are Common Law Offenses still recognized in North Carolina. Assault is not defined in the General Statutes. All batteries are assaults in NC.
Intent is an essential element of the offense of Assault with Deadly Weapon. One must intend to assault the victim.
Defenses exists where the Defendant acts with legal justification, excuse, or legal authority.
Serious injury is ordinarily defined as an injury the results in great pain and suffering. The Court, in appropriate circumstances, may define certain injuries as "serious."
2. Related Offenses and Legal Matters
3. Examples of Assault with a Deadly Weapon
a. A husband and wife get into an argument that devolves into a physical altercation. Neighbors dial 911, calling the Wake County Emergency Services. Raleigh Police officers respond immediately, arriving as the husband holds a knife to his wife's throat.
Officers repeatedly demand the husband, "Put down the weapon. Get your hands up." The husband refuses to comply screaming, "I'm going to kill her."
Officers deploy TASERS, temporarily disabling the husband. Deployment includes discharging a 50,000 volt electrical charge to the husband which is extremely painful.
A TASER is normally defined as a "less than lethal" weapon. While death is possible after use of such a device, it is neither ordinary or expected. As such, a TASER likely would not be deemed a "deadly weapon."
Furthermore, despite being extremely painful, one would be hard-pressed to describe the temporary shock as a "serious injury."
Finally, and most importantly, a law officer in such circumstances likely would not be charged with a criminal offense. Officers, acting with lawful authority, do not commit an "assault." They act with lawful justification and authority in defending the life of another.
The husband could clearly be charged with the misdemeanor offenses of Assault with a Deadly Weapon, Assault on Female, and Communicating Threats.
b. Two friends go out drinking, ending up at a late-night bar. Both are flat out drunk when they decide to play a knife game called "nerve" or "five finger fillet." The friends change up the "game," where they both place their hands on top of one-another.
The game doesn't last long. The Defendant is the first person to try playing, attempting to show his knife skills and speed. Due to his level of impairment, he immediately stabs his friend in the hand, severing his friend's finger and causing permanent nerve damage.
The Defendant also simultaneously stabs his own hand. Other than receiving some stitches, the Defendant suffers no permanent injury or damages in that his hand is underneath the victim's hand.
A knife is a deadly weapon. The Defendant acted intentionally. The "victim" in the matter consented to playing "knife roulette." Consent is a common law defense to assaults in North Carolina. The Defendant likely would not be convicted of AWDW Inflicting Serious Injury.
4. Defenses to Assault with a Deadly Weapon Inflicting Serious Injury
Assault is a Common Law offense in North Carolina. It is not defined within the North Carolina General Statutes. As such, Common Law Defenses exist including things like:
Self Defense
Defending Others
Property Defense
Consent
Penalties
ADWD Inflicting a Serious Injury is a felony in North Carolina. The sentencing guidelines categorize it as a Class E Felony. The maximum period of incarceration is 88 months in the Department of Adult Corrections.
The Prior Record Level (PRL) is important, in that Prior Record Levels I and II allow for either an Intermediate or Active prison term. Prior Record Levels III, IV, V, and VI mandate active prison terms.
In the instance when an Intermediate Punishment is authorized, and appropriate, the Court may with its judgment Order:
Supervised Probation

Intensive Probation
House Arrest
Electronic Monitoring

Restitution to the Victim
Alcohol, Drug, and Anger Management Treatment
Fines, Costs of Court
If you are subject to an investigation for a felony charge, it's time to lawyer up. It's important to protect your constitutional rights.
You have the 5th Amendment Right to remain silent. Remain silent.
You have the Right to Attorney. Ask for a Raleigh criminal lawyer.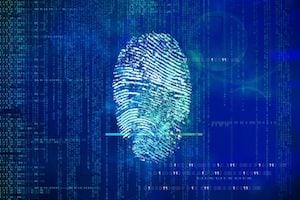 Assault with Deadly Weapon Inflicting Serious Injury is a serious felony offense. It carries consequences and possibly prison time, depending your history of prior criminal convictions.
Our Raleigh criminal defense attorneys help people in the Raleigh-Metro area, including in the surrounding judicial districts in Johnston County, Franklin, Nash, and Edgecombe Counties.
For more information about Assault with Deadly Weapon charges, call now to schedule your complementary consultation. You may also email John Fanney at John@FanneyLaw.com
John Fanney is a Board-Certified Criminal Law Specialist in both State and Federal Law. He is widely respected in the legal community and regular commentator on legal issues, policy, and the North Carolina criminal laws.