Going it alone in criminal court is a scary proposition.  It can be tough to understand the long-term consequences of criminal charges,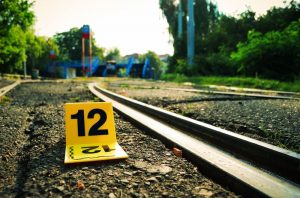 including the possibility of things like probation, court costs, fines, and even jail.  If you need legal representation from an experienced Criminal Defense Lawyer Raleigh NC, we're here to help.
What's a Free Consultation?
Many, if not most Criminal Defense Attorneys offer a free consultation over the phone or in person.  At Fanney Law Firm, we think it's important clients seeking legal presentation for criminal charges in Raleigh we do more than a few minute consultation. We'll want to sit down with you, ask a bunch of questions, and evaluate your legal options in criminal court.
Don't be afraid to trust your gut on this first meeting. A trustworthy lawyer should be able to make you feel comfortable. More importantly, they should make you feel like they can, and they will, fight for you.
How Do Criminal Defense Lawyers help?
Experienced defense lawyers consider a lot of different factors.  The NC criminal laws, and how they're applied, can be a complicated mix of Constitutional Rights, Legal Procedure, and discretion on the part of the arresting officer.
The first thing many Criminal Defense Lawyers Raleigh NC may ask for is a copy of all charging documentation, including obtaining Arrest Reports, Uniform Citation, Police Statements, Witness Statements, and when available, file for a Motion for Discovery.  It's important to understand that police officers, being human, are subject to making mistakes.
That's true for "civilian witnesses" as well, especially for things like line ups and identification procedures.  Defense attorneys know to take police reports, and witness statements written by law enforcement officers, with a grain of salt, understanding some matters be correct, while other important legal issues remain to be investigated.
That may require a trip to the scene or talking to police officers to weed through what is standard, compulsory language in a police report vs. what actually happened.  That also may require watching Body Camera and Dash Camera video footage.
Defense lawyers gather information and evidence.  That's part of making sure the State can make its case.  Only then is it appropriate to begin negotiations for a plea deal.  Good information and hard work are key to an effective defense strategy.
Who is my defense attorney? Who is going to work on my criminal charges?
This is a big one.
Will they personally be working on your case, or will they be handing you off to one of their colleagues? You have the right to know this in advance, so there are no surprises.
This is also a chance for them to build confidence in you by telling you about the various specialists they have access to, who they can bring in to help your case.
Have You Won Cases Like This Before? How?
You shouldn't settle for anything less than a proven, repeat, proven history of winning cases like yours. It's hard for them to be an expert in sexual offenses if they've never actually defended someone and won.
And again, ask them to be specific. How did they win that case? Will that strategy work for you? If not why wouldn't it?
That means they shouldn't hesitate to tell you all about their previous wins and be able to go into as much detail as you need to hear.
How are Their Online Reviews?
In this digital world, as many as 76% of people trying to find a criminal lawyer will start their search online. And another 83% will read the online reviews.
You would probably look at the online reviews before trying a new restaurant downtown, so why wouldn't you do the same amount of research when making a decision this big?
So take a look at all the reviews you can find on:
Is it a bad sign if you find a bad review? Of course not. Nobody is perfect. But if you're seeing a recurring pattern of the same complaint across the board( like bad service or communication), this could point to a major problem.
How Do Your Fees Work?
This is certainly somewhere you need full transparency. Nobody wants any surprise fees when they buy a cell phone or flight ticket, so
they definitely don't want any from their would-be lawyer.
You should be able to have a frank and upfront conversation with them about how much they charge, and how they typically like to handle billing.
Also, if you're worried about money, they should be able to tell you if/ how flexible their payment plans are.
What types of Criminal Defense Law?
Is there one area where they bring a lot of expertise or experience? If so, what is it? Why?
"Defense" and Defense Lawyers in North Carolina provide legal representation for a lot of different things, including State Charges and Federal Offenses, Misdemeanor Charges and Felony Charges, and even Traffic Tickets, License Suspensions, and DMV Revocation Legal Issues.
DUI/ DWI

Driving While Impaired / Driving Under the Influence
"Drunk Driving" or "Drunken Driving"
Be worried if they don't have a true specialty. Why would you hire them if they're not experts in anything.
At the same time, be wary of anyone who claims they specialize in everything. Claiming you're good at everything often means you're not really exceptional in one area. John Fanney is a North Carolina Board Certified Criminal Law Specialist with more than 30 years of practice courtroom experience in Wake County and Criminal Charges in Raleigh, North Carolina.
Finding Lawyers Near Me – Criminal Defense Lawyer Raleigh NC
Fanney Law Office, PLLC provides legal services for clients in Raleigh, North Carolina, and surrounding areas. These services cover a wide range of criminal charges, from DWI to domestic violence.
We help people with allegations of felony or misdemeanor criminal charges, including
Drug Crimes

Trafficking
Possession Charges
Drug Paraphernalia
Possession of Marijuana
PWISD Possession with Intent to Sell or Deliver

Sex Crimes

Sex Offense
Indecent Liberties
Rape
Statutory Rape

DWI Driving While Impaired
Homicide / Fatality

Murder
Manslaughter
Death by Vehicle
How can we help you? To find out, click here to contact us anytime.