The North Carolina court system is busy. . .really busy.  Raleigh criminal defense lawyers like John Fanney spend a tremendous amount of time working through scheduling issues.
Part of legal representation as a defense lawyer is explaining to clients a simple, hard fact.  We do NOT control the docket.  The State of North Carolina does.  They get to call cases when they want to call cases – John Fanney
It doesn't matter felony vs. misdemeanor or Superior Criminal Court or District Court, the State through the Wake County District Attorney's Office wields an incredibly powerful tool.  Control of the calendar, choosing which criminal defense charge to call and when is a tremendous tactical advantage.
How can a Raleigh Criminal Defense Lawyer Help?
DUI-DWI charges in Raleigh NC often begin in District Court.  That's also where other criminal allegations and misdemeanor charges like Assault, Assault on a Female, Larceny, Communicating Threats, Domestic Violence and even traffic tickets are handled in North Carolina.  In sheer number of Raleigh criminal charges, District Court in Wake County is extraordinarily busy.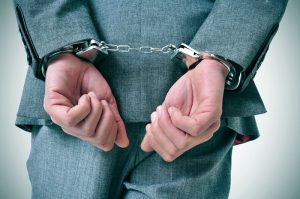 Our law office spends a substantial amount of time keeping criminal defense clients updated about their criminal charges.  We normally charge a set fee for legal representation, once the attorney-client relationship is established.
Part of the legal fees as criminal defense lawyers is related to anticipating how many court dates we will need to attend before trial.
It's yet another reason why we offer FREE consultations for things like Raleigh Murder and Manslaughter cases.
The types of criminal charges can take a while to be brought to trial.  That means we often handle bond hearings and probable cause hearings for the more serious felonies in NC, and then have to wait for a date in Wake County Superior Criminal Court.
We also help people in Raleigh, North Carolina criminal allegations or criminal charges involving:
Felony Larceny
Embezzlement
Misdemeanor Larceny
Shoplifiting
Unlawful Concealment
Assault
Assault and Battery
Assault on Government Official
Resisting Arrest
Obstruction
Communicating Threats
Drug Charges
Possession of Marijuana
Felony Possession of Cocaine
Drug Trafficking
Criminal Conspiracy
Why do they schedule court like that?
I'll try to answer it.  It's kind of a funny question.
The short way to answer that question is I literally could have a DWI trial on Monday.
I have cases scheduled in court almost every day of the week. I try cases on a weekly basis, sometimes on a daily basis.  Exactly when it's scheduled, I'm just gonna go with any day next week.
Should I meet with a Raleigh DUI lawyer immediately?  Does it make a difference when I hire a defense lawyer or law office for legal representation?  
You can wait to hire a criminal defense lawyer, but I don't recommend it.  That's especially true for serious cases like DUI in North Carolina.  It's important to start immediately on your defense – John Fanney 
As a law office, we've found it helpful to legal representation to prepare well in advance for DUI charges in Raleigh NC.  That means we like to gather evidence, right away.
It's also another reason why we encourage potential clients, if they're looking for a criminal defense lawyer in Wake County, to call right away.
Your defense lawyer needs to start immediately to protect your legal rights with DWI cases in NC.  Collecting and preserving evidence is an invaluable tool.
Why do criminal defense lawyers in Raleigh offer Free Consultations?  What does attorney-client privilege mean with criminal charges in NC? 
It's important for your defense lawyer to understand everything about your case, both good and bad.  In order to give you sound legal advice about your charges, we need to know what happened.
That's true if its s simple traffic ticket, all the way up to Murder charges and criminal allegations of Manslaughter, Rape, Sex Offenses in North Carolina.
Even if you choose not use retain our law office for legal representation, everything you tell your criminal defense lawyer is strictly confidential.  That's was experienced criminal defense lawyers call attorney-client privilege.
Criminal defense lawyers in Raleigh NC often do not charge for that initial consultation.  At the Fanney Law Office, we provide free legal advice about the initial aspects of your criminal charges.
We want you to understanding the pending charges and how the court system works.  That often involves sitting down, asking a bunch of questions, and explaining the best-case and worst-case scenario for your criminal charges.
CALL NOW FOR FREE CONSULTATION 919-617-7009
1701Z3