Can I Challenge a License Suspension After a DWI?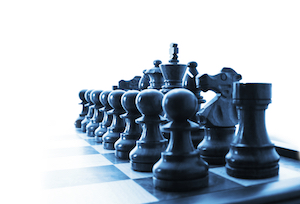 If you blew a .08 or willfully refused to provide a breath or blood sample in North Carolina, chances are your license to drive was seized by the officer.
The implied consent laws authorize the revocation of your driver's license in North Carolina consistent with N.C.G.S. 20-16.2.
That's true whether your license is issued by NC DMV or you're a licensed driver from another state.
And while seizure of your license consistent with DWI charges may be legally permissible, that does not mean in every instance your license is automatically suspended or revoked.
There may be a legal option available whereby you could possibly challenge what is called the administrative suspension or what DWI lawyers in Raleigh may refer to as the "30-day Revocation."
Why is My License Revoked?
DWI charges carry consequences even just for being charged.
Can I Get My DUI Charges Dismissed?
One of the more common legal issues is the immediate suspension of your ability to drive in North Carolina after either being arrested and/or charged with "drunk driving" in NC.
"We frankly don't think that's terribly fair, as a valid driver's license is incredibly important to people and part of their day-in-day out life in providing for their family."

- John Fanney, Raleigh DUI Lawyer
There are instances, even just for being accused of impaired driving or allegedly driving under the influence of alcohol or other impairing substances, that can result in the suspension in your license.
Seizure of your license consistent with the implied consent laws does not necessarily constitute a punishment according to our appellate courts in North Carolina.
There are times though where you may be afforded the legal option to challenge the administrative revocation or suspension.
It's important to understand that each case is different.
By no means is there a guarantee that challenging the suspension will be effectual.
At the same time, it's a good idea to explore all your legal options after you've been arrested for driving while impaired in Raleigh.
One of those potential options involves challenging the legal authority to demand a breath and or blood sample in the first place.
Probable Cause to Arrest
If there exists probable cause to arrest for impaired driving, the NC DWI laws authorize breath and/or blood sampling.
The charging officer may seek either or both, depending on the nature and circumstances of the fact pattern.
That is part of the implied consent law of North Carolina.
Assuming there is probable cause, the accused may be requested to submit to testing to determine the concentration of alcohol within your breath or blood.
Defense lawyers commonly refer to that as the BAC – Blood Alcohol Concentration or Content or BrAc – Breath Alcohol Concentration or Content.
"We believe assuming probable cause exists, and is proper, would be mistake. There are plenty of instances where the materials submitted are incomplete if not incorrect."

- John Fanney, Raleigh DWI Attorney
The licensed chemical analyst or "LCA" and the charging officer are required to follow certain protocols in obtaining a breath or blood sample.
In years past, the LCA and the charging officer could not be the same person. That is no longer the case in North Carolina.
Should I Blow – DWI Breath Tests
The charging officer, the person who charged or arrested you for DWI, may also serve in the role as the Licensed Chemical Analyst.
Time to Challenge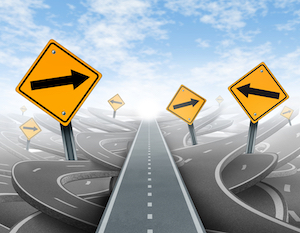 Challenging the administrative suspension relating to DWI charges in Raleigh requires the timely filing of the proper paperwork.
Failure to do so within the statutory timeframe will ordinarily result in the WAIVER of the right to a hearing or to otherwise challenge the Civil, Administrative Revocation.
Lawyers like to say, "Time is of the essence."
That's a fancy way of saying you have to file as required under the law or there will be a negative consequence.
Failure to timely will result in the suspension remaining in effect.
Can I Obtain a Pretrial Limited Driving Privilege?
It's important to note that the challenge of an administrative suspension is technically separate-and-apart from your ability to obtain a pretrial limited driving privilege or what some people may call a "hardship license."
A successful challenge of the administrative suspension results in the removal of the 30-day revocation from your NC DMV record.
Who is the Best DWI Lawyer in Raleigh?
If that takes place, a limited privilege is not needed.
Your license remains in good standing and is otherwise valid, as if you were never charged with driving while impaired in North Carolina.
In the event a civil administrative revocation hearing is not appropriate or legally authorized, you may still be able to obtain a limited driving privilege, assuming you had a valid license at the time you were arrested for driving while impaired and otherwise meet the conditions as set forth by the statute.
That process is in-and-of-itself somewhat complicated.
It ordinarily involves obtaining a proof of insurance form called a DL-123, an alcohol assessment from an authorized facility, and petitioning the Court (a Judge) for a limited privilege.
Raleigh DWI Defense Lawyers
If you have questions about your license after a DWI arrest in Wake County or one of the surrounding court districts in Lee County or Johnston County, we are here to help.
Your case matters.
DWI charges are serious and carry the potential for long term consequences.
Called John Fanney now: (919) 617-7009