Revocation of License
What Happens to Your Driver License After "Drunk Driving" Charges?
One of the immediate and inconvenient effects of being charged with impaired driving is losing the ability to drive to work, perform necessary household duties, and even possibly support your family.
Clearly, not every DWI charge in North Carolina automatically results in a revocation or suspension by NCDMV. But if you have a BAC of .08 or higher, the charging officer is supposed to seize your license. That's true also if you refused to blow into the breathalyzer or were marked down as a Willful Refusal.
The length of your suspension will typically be determined by the circumstances surrounding your arrest. Indeed, there may even be a delayed revocation notice by DMV if blood tests were taken. A lot depends on the nature and circumstances of the charges.
Did You Give a Breath Test or Submit to a Blood Test?
After an arrest, and this applies to both felony or misdemeanor charges, defense lawyers typically have a lot of questions. That's because the NC impaired driving laws have become increasingly complicated, if not severe.
There can be long-term consequences to your liberty, reputation, and driver license, even just for being charged. As such, as DUI lawyers we like to consider important legal issues such as:
Did the officer ask you to take a breath or blood test?
Did you voluntarily agree to provide a sample of your breath or blood?
Did you refuse to blood?
Did the charging officer obtain a Search Warrant?
Did the Licensed Chemical Analyst (LCA) "Compel" a Sample?
Breath Test
A common scenario may be one where you were arrested and charged with DWI in Raleigh, taken to the police station or the Wake County Jail, and you agreed to take a breath test when requested by the officer. Of course, the LCA would have been required under N.C.G.S. §20-16.2 to advise you of your legal rights.
That's required under the Implied Consent Law of North Carolina, as set forth the in criminal laws involving motor vehicle offenses and/or violations (Chapter 20).
After you submit to the breath test, assuming a valid sample is obtained, the officer should be able to see the results immediately. If the results of that breath test are .08 or more, your license will be suspended immediately for 30 days.
Assuming you had a valid driver license at the time of the arrest and/or your license had not been expired more than a statutorily set period of time, you may be eligible to obtain something called a Limited Driving Privilege (LDP). Criminal lawyers often refer to that as a Limited Privilege.
You should not assume you're automatically entitled to a pre-trial privilege. It is in the discretion of the court and subject to several conditions precedent.
Limited Driving Privilege NC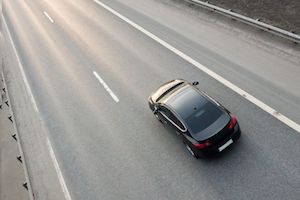 A limited driving privilege could allow you to start driving again as early as 10 days into your suspension. If you get an LDP, there are generally restrictions on the time and purpose of your driving.
The attorneys at Fanney Law Office evaluate each client's case and discuss with them the possibility of obtaining an LDP, as well as the possibility of disputing the revocation in general. Each case, like each client is unique. There a lot of rules and regulations, and exceptions that may apply in your case. **
If you have questions about whether you can legally drive after a DUI arrest, give our law firm a ring. We're her to help answer your questions and explain your legal rights.
For the record, in North Carolina we refer to impaired driving as DWI; but, that term is pretty much synonymous with DUI, which stands for Driving Under the Influence.
Blood Test for Drugs and Alcohol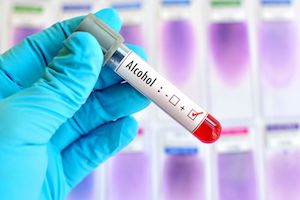 Let's change the scenario a bit. Let's say you were arrested and charged with DWI in Garner. After you were arrested, you were taken to the police station, jail, or hospital, and the officer requested you to provide a blood sample to test the level of alcohol in your system.
If that happened, and you agreed to provide a sample of your blood to be tested, the results of the test will not be immediately available like a breath test. Because the results of the test aren't immediately available, your license wouldn't necessarily be suspended right away.
This is because the blood sample needs to be sent off to be tested. This could take some time; however, in Raleigh, NC the turnaround time for blood testing is between thirty and sixty days.
It's also important to note, there are other ways your NC driver license may be suspended by NCDMV. For example, if you were marked as a Willful Refusal you could be revoked for that and thereafter also additionally suspended for a Blood Alcohol Concentration of .08.
Once the blood sample is tested, the results will be sent to the Wake County Clerk's Office. If the results are .08 or more, the Clerk's Office will mail you a letter informing you that your license is being suspended for a period of 30 days. The letter should state when the suspension starts. If this happens, you may be eligible to obtain a limited driving privilege as we outlined above.
NC DWI Laws: Willful Refusal
Changing the scenario again, consider that you were arrested for DWI, the officer took you to the police station or the jail, and you refused to give a breath sample when the officer requested one. Generally, in this scenario, your driver's license would be suspended for one year.
When you refuse to provide a breath sample, the officer will fill out a form called an Affidavit and Revocation Report (AOC-CVR-1A). The officer would indicate on that form that you willfully refused to provide a breath sample. The officer would then immediately mail the form to the North Carolina Department of Transportation / Division of Motor Vehicles - DMV.
Once NCDMV receives the form, they will mail a letter to the address listed on your driver's license. The letter will inform you that your license to drive will be revoked for 12 months. The letter will also inform you that the suspension will go into effect 10 days from the date the letter was mailed, unless you request a hearing to dispute the refusal and/or suspension.
If you, or your attorney, requests a hearing to dispute the license suspension, you will retain the ability to drive until the date of your hearing. At the DMV hearing, you will figure out if your license will be suspended for one year or not.
If you have been charged with a DWI and want to obtain a limited driving privilege, dispute your revocation, or request a DMV refusal hearing, let the attorneys at Fanney Law Office help! Give us a call (919) 617-7009.
**The examples provided above are for typical DWI scenarios. The time and type of suspension may be different if you are under 21, have a CDL, were driving a commercial vehicle, have prior DWI convictions, have other pending DWIs, or other factors exist.