Serious Injury by Vehicle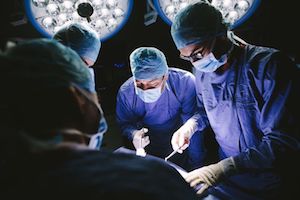 "Drunk Driving" in North Carolina can serve as the basis for more serious felony charges, including:
Second-Degree Murder
Involuntary Manslaughter
Felony Serious Injury by Vehicle
The first two examples, murder and manslaughter, are considered Common Law offenses under the law. Felony Death and Felony Serious Injury by Vehicle are creations of the General Assembly.
While some may argue the statutory provisions replace old-school, Common Law offenses, the State may choose to prosecute as it deems appropriate given the fact-pattern at hand.
What is Felony Serious Injury by Vehicle?
In some ways, one would correct in stating it's a "case within a case." That's because in order for the Jury to find the Defendant Guilty of the charge, impaired driving must first be proven Beyond a Reasonable Doubt.
Without the DWI charges, Felony Serious Injury by Vehicle cannot stand. Impaired Driving, as is defined under N.C.G.S. 20-138.1 is an essential element of the offense.
Impaired Driving may be proven by any of the three following ways:
The defendant was under the influence of an impairing substance. That's traditionally what some might call DUI or driving under the influence. Generally speaking, it's proof that the defendant had consumed a sufficient quantity of some impairing substance such that she or he lost control of their normal faculties. Impairment is something that is "appreciable" or "noticeable." The impairing substance may affect the mental faculties of the accused and/or their physical abilities to such extent that the impairment can be described, appreciated, or observed.
The defendant had a Blood Alcohol Content (BAC) of 0.08 or higher at a relevant time after driving a vehicle. The BAC may be proven by test results from blood, breath, or urine sampling.
The defendant had in his or her bloodstream a Schedule I Controlled Substance. The State need only prove the existence of the Schedule I drug and/or a metabolite of a Schedule I drug. Proof may be made by way of blood or urine testing.
What is Proximate Cause?
The serious injury that resulted from a car accident must have been caused by something the Defendant did or should have done. It's an accident. Felony Serious Injury is not intentional. As such, there is no "state of mind" to prove.
Proximate Cause is a legal term of art, often reserved for cases involving civil liability in accident cases.
In the criminal law context, the State need only prove the Defendant's illegal act was what is called, "A Proximate Cause" to the injury.
It does not need to be the only cause of the accident/injury. It does not be the last cause in the chain of events that resulted in the injury.
A Proximate Cause is any cause, working together with other causes at the same time, that resulted in the injury of another human being.
As such, careful consideration is given to whether the Defendant's act or acts caused the accident. Clearly, impairment is a fundamental aspect of the charge.
One might expect someone impaired by a controlled substance might not be as sharp as normal.
They may have delayed reaction times. They may follow too closely, fail to maintain lane control, or otherwise drive in an unsafe or reckless manner.
Impairment and specifically driving while impaired is the fundamental aspect of Felony Serious Injury by Vehicle.
Therefore, the question is, "Did Defendant's impaired driving cause the accident?" One might also reasonably ask, "Did the accident cause the serious injury or injuries?"
What is Serious Injury?
Serious Bodily Injury is also a term of art. It means something under the law. It's as much as a concept as a definition.
Regarding criminal charges, and it frankly doesn't much matter whether they're felony or misdemeanor charges, serious injury is synonymous with serious bodily injury.
In the past that has been defined as an injury that is disfiguring, that required a substantial period of recuperation, and/or injuries that nearly resulted in death.
Whether something is a serious injury is generally a question of fact, reserved for the Finder of Fact.
In that the North Carolina Constitution was recently amended to allow for the Waiver of a Jury Trial, now either a Jury or a Superior Court Judge may make that determination.
Waiver of the Right to a Jury Trial cannot be forced on the Defendant. It must be voluntary.
The Court is required to review any Motion for such Waiver, making certain the accused fully and completely understands their Constitutional Rights.
Double Jeopardy
Under the Fifth Amendment to the Constitution, a person accused of a crime cannot be tried twice for the same offense. It also prevents double punishment.
DWI is an essential part of Felony Serious Injury by Vehicle requires proof of impairment and a violation of N.C.G.S. 20-138.1, the impaired driving statute in North Carolina.
It technically is also a separate misdemeanor charge that carries a maximum period of incarceration of 36 months in the Department of Adult Corrections and up to a $10,000 fine.
If found guilty of Felony Serious Injury by Vehicle, the accused cannot be sentenced for both that and DWI charges.
The Superior Court Judge therefore must "set aside" the verdict for impaired driving and only sentence for the related felony offense.
Similarly, if the Jury (or the Finder of Fact) finds the Defendant Not Guilty of DWI, then a conviction for Felony Serious Injury by Vehicle cannot stand. As such, a split verdict cannot stand.
The accused cannot be found Not Guilty of Impaired Driving and Guilty of Felony Serious Injury. If that happens, the Judge must similarly set aside the verdict for the felony offense.
Raleigh Criminal Defense Lawyer John Fanney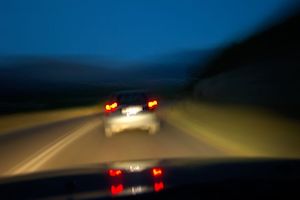 As you might imagine, these are serious criminal charges. If you've been charged with DWI, it's imperative to speak with an experienced Raleigh Criminal Defense Attorney.
John Fanney has more than 30 years practical courtroom experience helping people with DWI charges and DWI-related felony matters in Wake County, Johnston County, and the surrounding judicial districts in central North Carolina.
Our law firm offers confidential consultations in all criminal matters. Everything you tell us is kept secret. Call now to schedule your free office visit and consultation.
Email John Fanney NOW: John@FanneyLaw.com