Underage Possession
Alcohol and Possession Charges in Raleigh NC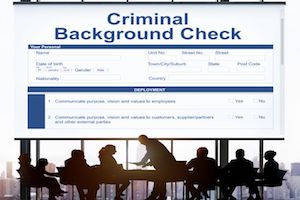 You may have had the best of intentions, thinking, "Okay I'll go with my friends to the party, but I'm not going to drink." Next thing you know, a police officer has issued you a ticket for underage possession of alcohol or weed charges, and you're wondering what's going to happen next.
It's not a good idea to wait to tell your parents, or only tell them right before your court date in Raleigh. The conversation will likely go much better the sooner you tell mom or dad.
When is My Court Date?
Parents will be more agitated the longer you wait to tell them about your ticket. You're going to have a lot of slip ups in life. Don't make another by waiting to tell your parents about your criminal charges.
What About Dismissing My Charges?
While well-meaning friends may tell you that you can get the charges dismissed "no problem," that may or may not be an option.
If possible, you should try to get the charges dismissed to preserve a clean record. Applying to college or your dream job with a prior record can present problems.
Judges, police officers, and the DA's office of Raleigh NC, take all criminal charges, including possession charges, seriously.
Your Case Shouldn't be Ignored and won't Just Go Away. Take Your Case Seriously.
The first step towards learning from your mistakes is working through the problems at hand. Looking for a defense attorney in Wake County is a good start.
Having an experienced criminal lawyer by your side is very helpful when you've been charged with a misdemeanor or felony. We can explain your legal options provided and help you understand the legal system.
"If you obtain a charge for possession of drug paraphernalia, marijuana, or drinking, it's understandable if you don't know where to start. That can make for an anxious time."

– John Fanney, Criminal Defense Lawyer Raleigh NC
What About Taking the Class for a Dismissal?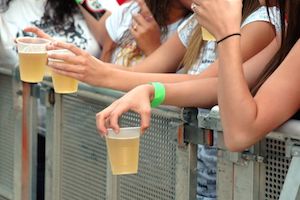 Some convictions for criminal charges may be avoided depending on the court-system protocols in certain jurisdictions. Each jurisdiction is handled differently so the options provided aren't always the same, because of this the protocols aren't always simple to understand.
Rather than listening to friends who may or may not fully understand your legal options. Make the decision to contact a local Raleigh criminal defense lawyer.
Having a charge dismissed is more likely with minor criminal charges like: possession of alcohol, open container violations, and underage consumption. Each case is different, as are the circumstances behind the charges.
It's important to remember that while it's possible to dismiss a charge, some charges won't have the option of taking a class, or other deferred prosecution program. For instance, a "drunk driving" charge can't be dismissed by simply taking a class.
Some "deferral" programs that could be available include:
15A Conditional Discharge
Community Service
Deferred Prosecution
These programs aren't promised or guaranteed. Even if the police officer who gave you the ticket made it seem like a "done deal." It's important you understand the guidelines and ramifications of any deferral type program.
Dismissals aren't always available, and criminal charges in NC don't just fade away over time.
What About Expunging My Charges?
Expungement and expunction mean the same thing. It is not automatic under the NC criminal laws.
Some people mistakenly believe when there is a dismissal of charges that is the same thing as an expungement. It is not.
Much like getting charges dismissed, removing an arrest from your permanent record isn't guaranteed or available in every instance. Having your charges dismissed may be the first step to expungement, that's if a dismissal of charges is even possible.
An expunction in North Carolina is a formal purging of the record that requires a formal filing with the Clerk Court and an Order by a designated judge in Raleigh / Wake County. Criminal lawyers may refer to that as a Petition for Expunction.
All paper documentation and electronic materials created related to the arrest by the State are destroyed upon a duly executed and filed Order of Expunction.
If you have any more questions about the expungement process, please call us at (919) 617-7009, we offer a free consultation and will help with any further questions.