Wake County Court System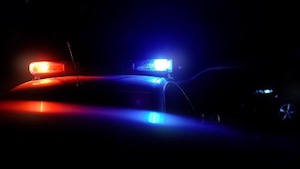 In the bustling heart of North Carolina lies Wake County, a dynamic hub renowned for its vibrant communities, historic charm, and like many areas, Raleigh has a complex court system.
For those finding themselves on the unfamiliar side of the legal fence as defendants, the journey ahead can be overwhelming. Criminal charges are serious stuff.
It doesn't matter whether you face allegations of a theft crime, assault, drug charges, or even DWI charges in Wake County, there can be consequences.
While every American citizen knows they have the right to a fair trial, how many truly understand the intricacies of the local court process?
"If you're accused of criminal wrongdoing, knowledge isn't just power; it's the beacon that can light the path to justice."

- John Fanney, Raleigh Criminal Lawyer
With the myriad of stages, from arrest to potential trial, it's crucial to be well-prepared and well-informed.
This guide aims to demystify the Wake County court system for you. Understanding how the local legal machinery functions is the first step.
Let's embark on this enlightening journey together.
Overview of the Wake County Court System
The court system here in Raleigh NC has evolved over the years, reflecting the growing needs of the community and ensuring justice is always within reach.
Initially established to provide a local framework for law and order, the Wake County Court System has grown to be a cornerstone of the community's fabric.
At its core are the district and superior courts, each serving distinct roles in the pursuit of justice.
The district court primarily handles misdemeanors, civil cases of lesser value, and family matters, acting as the first point of contact for many legal concerns.
In contrast, the superior court delves into more severe criminal cases, significant civil disputes, and holds the authority for felony trials.
Each court is integral, ensuring that no matter the scale of the legal challenge, there's a place for it within Wake County's judicial structure.
This dual-court system aims to streamline processes, allocate resources efficiently, and above all, ensure that every resident has a fair shot at justice.
"Navigating the legal system in Raleigh NC can be daunting, but it's built on the principles of clarity and fairness."

- John Fanney, Raleigh DUI Lawyer
At its heart, the Wake County Court System stands as a testament to the community's commitment to uphold the rights and dignity of every individual.
The Role of the Wake County District Attorney's Office
The Wake County District Attorney's Office is a key player in the criminal justice system, tasked with prosecuting criminal offenses that occur within the county's boundaries.
That includes Raleigh, Garner, Apex, Holly Springs, Wendell, Rolesville, Knightdale, Morrisville, Zebulon, and Fuquay-Varina.
The primary function of the DA's Office is to represent the state, reviewing and deciding on which charges to bring forward based on the evidence presented by law enforcement agencies and private citizens, as appropriate.
"It's not uncommon for criminal defense lawyers in Raleigh NC to have significant interactions with the District Attorney's Office, from preliminary hearings to trial proceedings."

- John Fanney, DUI Lawyer in Wake County
It's a good idea to be aware that sometimes the objective of the DA's Office is to secure convictions on behalf of the state, and prosecutors have a wide range of resources at their disposal to achieve this.
However, it's equally important to remember that every defendant has rights.
Just as the District Attorney's Office has a role to play, so do DWI defense lawyers and criminal attorneys, helping ensure those accused of crimes receive a fair and impartial trial.
A level playing field requires both sides to operate diligently and ethically, always with an eye on justice.
The Arrest and Booking Process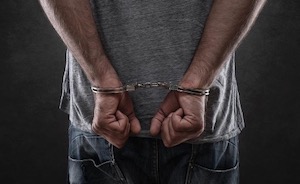 When faced with an arrest in Wake County, the immediate moments can be both confusing and disorienting.
Upon arrest, you're typically taken to the local police station or detention center for the booking process.
This is a procedural step where law enforcement records the arrest and gathers essential details.
It's important to understand that providing basic identification information — like your name, address, and date of birth — is generally part of this routine process and can expedite your time in custody.
Refusing such basic information might lead to unnecessary complications.
However, beyond these identifying details, it's crucial to remember your rights. One of the paramount rights is your right to remain silent concerning the facts or circumstances of your alleged offense.
While it's often advisable to provide your basic information for the booking process, you're under no obligation to discuss details of your case or answer questions related to the alleged crime without legal representation present.
That's your Fifth Amendment Right under the US Constitution.
Navigating this process with an awareness of both the routine procedures and your rights can make a significant difference in your experience and the forthcoming legal journey.
Pre-Trial Procedures in Wake County
Facing criminal legal proceedings for things like DUI charges in Wake County or larceny or drug charges, and even assault charges, can feel like navigating a maze, but understanding the steps leading up to a trial offers clarity.
One of the first stages many encounter is the bail or bond hearing, where a judicial official determines whether an accused can be released from custody, and if so, under what conditions or financial terms, as may be appropriate.
This decision weighs factors like the nature of the alleged crime, ties to the community, and past criminal record, if any.
What happens next depends a lot on the nature and circumstances of the offense.
For example, matters that are misdemeanors or those still remaining in District Court, may have administrative hearings and/or a probable cause hearing.
It's frankly a pretty complicated process.
For felony charges, once a matter is indicted or moved to Superior Court, where most felony charges in Raleigh are handled, the discovery process begins.
"Discovery" is a crucial phase where the prosecution provides evidence to the defense.
It's during this phase that the strengths and weaknesses of a case become more evident.
Plea negotiations might also occur, a stage where your criminal defense lawyer and the prosecution (the ADA assigned to the matter) discuss potential plea deals to resolve the case without proceeding to trial.
"While plea negotiations can result in reduced charges or sentencing, they aren't guaranteed and should be considered carefully."

- John Fanney, Raleigh DUI Lawyer
Recognizing the role and impact of each ensures that individuals can make informed decisions, take proactive steps, and move forward with a clearer understanding of the journey through Wake County's criminal justice system.
Given the many nuances of criminal court in Wake County, we think it's smart to immediately retain a criminal defense lawyer if you're facing criminal allegations.
An experienced defense lawyer can help protect your rights, navigate the issues and legal procedures, and begin preparing a comprehensive defense strategy on your behalf.
The Trial Process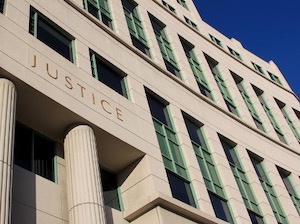 When one envisions the judicial system, the trial process often stands at the forefront of that image.
In Wake County, like many jurisdictions, a trial follows a structured progression designed to ensure fairness and justice.
In Superior Court, that ordinarily commences with opening statements, where both the defense attorney and the prosecutor outline their respective cases, setting the stage for what's to come.
Following this, the presentation of evidence begins.
In all criminal charges in North Carolina, the State carries what is called the Burden of Proof. They also have the Burden of Production of Evidence.
"The Defendant is not required to present evidence, testify, or prove their innocence."

- John Fanney, DWI Lawyer Raleigh NC
Whether a matter is in the District Court or Superior Court, witnesses might be called, documents presented, and other forms of evidence introduced.
Criminal defense attorneys advocate for the accused. We look out for your best interests.
In order to secure a conviction, the prosecutor must prove the alleged offense beyond a reasonable doubt. That's true whether the matter involves felony or misdemeanor charges.
The judge oversees the process, ensuring the law is followed correctly and impartially.
In Superior Court, a jury, comprised of community members, ordinarily determines the outcome based on the evidence and arguments. The right to a jury trial may be waived in certain circumstances.
In District Court trials, the judge decides whether someone is guilty or not guilty.
As the trial nears its end, closing arguments summarize and emphasize each side's main points.
Then, depending on the type of charges and where it matter is tried (District Court vs Superior Court), either the judge or the jury delivers the verdict, concluding a process that holds at its core the ideals of justice and fairness for all involved.
Concluding Thoughts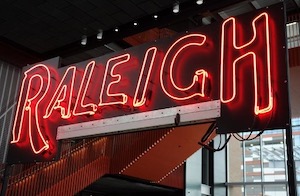 Navigating the intricacies of the Wake County court system can be overwhelming, but remember, you don't have to face it alone.
Understanding the process is just the first step; we think having someone by your side to guide and advocate for you is incredibly important.
If you ever find yourself in a situation where you need a criminal defense lawyer or a DWI attorney in Raleigh, please don't hesitate to call us at the Fanney Law Office in Wake County, North Carolina.
Your future, rights, and peace of mind deserve to be safeguarded.
We truly believe everyone deserves a fair chance and a caring hand to guide them through challenging times.
Together, we can chart a path forward that prioritizes your best interests and well-being.
Helpful Information About Criminal Charges in Raleigh NC