Appealing the Medical Review Board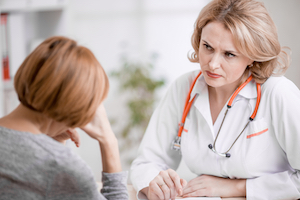 Reasonable minds can differ, especially regarding medical conditions and their effect on your ability to safely drive.
If your license has been suspended due to action undertaken by the NCDMV Medical Review Unit, we'd like to help.
"In certain instances, there may be a legal and factual basis to appeal a Medical Suspension. The time to file an appeal is very limited."

- John Fanney, DMV Medical Review Suspensions Lawyer
How Long Do I Have to Appeal?
NC drivers who don't agree with the decision of the Medical Review Unit appointed by the North Carolina Department of Transportation / Division of Motor Vehicles "DMV" are entitled to a formal hearing before the Medical Review Hearing Board.
Any such request or demand for hearing must be made, in writing, within ten (10) calendar days of the decision to suspend your license due to medical reasons.
Do I Need a Lawyer for a DMV Hearing?
There are not fees to file the appeal or ask for a hearing.
"An attorney is not required to file an appeal of the Medical Review Unit, but we think it helps. You want to make sure it's done right."

- John Fanney, DMV Appeals Lawyer
What Happens When You Appeal a Medical Suspension of Your License?
If you don't think the Medical Review Unit got it right or that you didn't get a fair shake at the suspension hearing, you can appeal the decision.
Once that's done, the matter will be referred to the Medical Review Program's (MRP) medical advisers.
They will review the materials presented and prepare for a hearing in front of the Medical Review Hearing Board in North Carolina.
Board Certified Specialist – John Fanney
The process of reconsideration takes into account whether the decision to suspend your license was both warranted and accurate in the first place.
Decisions of the DMV Hearing Board to set-aside a suspension for medical safety reasons are made in writing and transmitted to the NCDMV license by US Mail.
Who Handles Medical Hearings?
Like other administrative revocation and restoration hearings in North Carolina, a DMV Hearing Officer is assigned to the matter.
Two physicians are also appointed to the Medical Review Hearing Board.
All Medical Board suspensions, suspension hearings, and appeals are handed in Raleigh, North Carolina at the NCDMV license office located on Avent Ferry Road.
"It makes sense to hire a Raleigh lawyer. All Med Board action takes place just down the road from our office."

- John Fanney, Raleigh Attorney
Hearings are recorded.
The Board normally schedules hearings to last about a ½ hour; obviously, given the complexity of some medical matters, they can take longer.
The DMV Hearing Officer is allowed to ask questions.
"People don't always realize the Hearing Officer serves both as prosecutor and judge. They're allowed to ask questions and decide whether you get to drive or not."

- John Fanney, Defense Lawyer
Of course, that's true also for the two appointed physicians.
The Medical Review Hearing Board physicians may ask questions about your driving history, medical condition, and personal history.
An administrative, medical suspension of your license can be result of problems with alcohol and substance abuse issues.
Relative to impaired driving charges, involuntary commitment for alcoholism or substance abuse, etc., the Board is allowed to consider your habits, how you addressed the issue, successes, failures, and whether they believe you'll change.
Can I Appeal the Medical Review Hearing Board Decision?
There is an additional appeal process to challenge the findings of the Medical Review Hearing Board.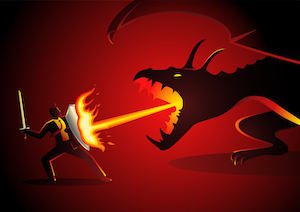 That too takes place in Wake County.
It involves litigation in Superior Court, which is yet another reason why it makes sense to hire Raleigh Lawyer John Fanney.
What Medical Records does NCDMV Have?
Medical Records are private and confidential.
HIPAA laws provide protections against the inadvertent, unauthorized disclosure of confidential medical records and materials.
"We think it's important to consider what the Medical Review Board is considering. We want to see what's in their file."

- John Fanney, DMV Hearings and Appeals Lawyer in Raleigh NC
Requests to obtain a copy of medical records on file at NCDMV mandate execution (signing) a Release Form that is notarized.
There is also a minimal fee to obtain your records ($10.00) as considered as part of a medical review hearing at DMV.
Hiring a lawyer is not required to obtain a copy of your medical records on file at North Carolina DMV, but we think it helps makes the process easier and less prone to error.
Lawyers may request NCDMV records on behalf of a client by providing what is called a Letter of Representation and a notarized Release Form.
Raleigh DMV Lawyers – Revocation Hearings and Appeals – Fanney Law Firm
We think it's a big deal if your license is suspended due to a medical condition.
It can literally change your life, your ability to take care of your family, and stay employed.
"We have a lot of experience helping people. We like to get involved early on in the process, knowing a fair presentation of the facts is often key."

- John Fanney, Raleigh Defense Lawyer
Call John Fanney now to schedule a confidential consultation.
You may also email him at: John@FanneyLaw.com