NCDMV Medical Review Hearings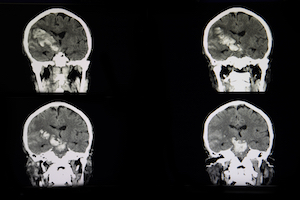 If your driver's license has been revoked or is about to be suspended due to action undertaken by the Medical Review Hearing Board in North Carolina, call us.
We may be able to help.
"Don't just go in there alone. NCDMV Medical Review Hearings are often complicated and can carry bigtime consequences."

- John Fanney, Raleigh Driver's License Lawyer
What is the Medical Review Program?
NCDMV – The North Carolina Department of Transportation / Division of Motor Vehicles can get involved if there are "concerns" that a medical condition or medical conditions could impact your ability to safely drive a car.
The process involves reviews of medical records, driving records, and convictions for motor vehicle offenses, including DWI charges in North Carolina, by licensed medical professionals.
Depending on the type, nature, and severity of the medical condition, or in the event something gets worse, the Medical Review Unit at DMV may review whether you'll be able to drive in North Carolina.
If that happens, the licensed driver may be required to forward medical documentation, including personal medical records, treatment history, and updates on the condition(s) for review.
Again, depending on the nature of the medical condition and how severely it may affect you, the Medical Review Unit may require supplemental documentation as frequently as every three (3) months.
Other medical conditions may only necessitate review every three (3) years.
What is a Restoration Hearing in NC?
A lot depends on your age, how the condition is progressing, the long-term outlook, and whether the condition is worsening, thus possibly affecting your ability to control a motor vehicle and drive safely.
What are Valid Reasons for a Medical Review of My License?
The NCDMV Medical Review Unit team may evaluate your ability to drive if there are "concerns" that a medical condition may impact your ability to operate a motor vehicle safely.
Conditions subject to Medical Review in North Carolina include things such as:
SUBSTANCE ABUSE DISORDERS
Irregular Heart Beat, Heart Conditions, and Heart Rhythm issues
Diabetes, both Type 1 and Type 2
Seizures
Epilepsy
Closed Head Injuries
Stroke
Meningitis
Focal Seizures
Generalized Seizures

Absence Seizures
Tonic Seizures
Atonic Seizures
Clonic Seizures
Myocolonic Seizures
Tonic-colonic Seizures

Sleep Disorders – Chronic Sleep Deprivation

Bruxism
Idiopathic Hypersomnia
Advanced Sleep Phase
Central Sleep Apnea
Delayed Sleep Phase
Confusional Arousals
Insomnia
Parasomnias
REM Sleep Behavior Disorder
Kleine-Levin Syndrome
Narcolepsy
Adult Obstructive Sleep Apnea
Sleep Walking

Loss of Consciousness
Black Outs
Impairment of Back, Limbs, or Neck – Stroke Injuries
Cognitive Disorders

Head Injury
Stroke
Dementia
Alzheimer's Disease

Disorders of Vision
Psychiatric Disorders
Parkinson's Disease
Neurodegenerative Disorders

Frontotemporal Dementia
ALS – Amyotrophic Lateral Sclerosis
Progressive Supranuclear Palsy
Corticobasal Degeneration

Neurological Disorders

Acute Spinal Cord Injury
Bell's Palsy
Cerebral Aneurysm
Ataxia
Guillain-Barre Syndrome
Hydrocephalus
MS – Multiple Sclerosis
MD – Muscular Dystrophy
Septicemia
MG - Myasthenia Gravis
What Driving Restrictions May Apply?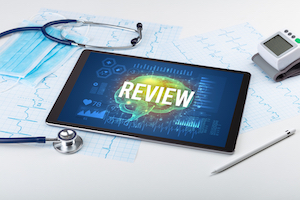 Upon providing proper medical documentation and confirmation that your medical condition is determined "stable," the Medical Review Unit may impose driving restrictions such as:
Daylight Hours Only Driving
Glasses, Corrective Lenses, Contacts
Speed Limits – Driving Less than 45 miles per hour
Prohibition against driving on the Highway or Interstate
Limited Purpose Driving

Household Maintenance
Church
Doctor Visits
Physical Therapy
Grocery Store
Work – Place of Employment

Limited Range – Radius from Home
Do I Need a Lawyer for a Medical Review Hearing?
As well-meaning as friends and family may be, a referral to the NCDMV Medical Review Unit can result in the suspension of your NC driver's license.
"We think you are at a tremendous disadvantage going in there alone. Having a lawyer at your side is something we highly recommend."

- John Fanney, DMV Medical Review Defense Attorney
Just getting to the hearing can involve a somewhat complicated process of obtaining and providing medical documentation and records.
It may also review an exhaustive review of all your medical records, understanding that even medical professionals occasionally disagree with one another.
That's one reason people sometimes get a second-opinion from another doctor.
Our goal is to provide a complete, accurate, and fair assessment of your ability to drive safely in North Carolina.
That may necessitate review by independent experts and medical professionals.
Some medical conditions draw more attention than others.
"One area that tends to surprise people are allegations Alcohol Addiction. That can cause problems with your license in North Carolina."

- John Fanney, NCDMV Appeals Lawyer
You may email John Fanney to confidentially discuss your individual legal matter, knowing we carefully protect your personal medical information.