NCDMV Restoration Hearing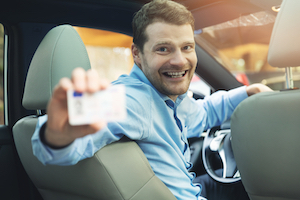 If your license is revoked or suspended for DWI charges, the Restoration Hearing process and getting back on the road legally can be a challenge.
In part that's because the DWI laws is North Carolina are relatively complicated, particularly as they relate to seeking administrative relief from a long-term revocation or a series of convictions due to DWI charges.
"The first step is to determine when eligibility for reinstatement of your NC driver's license begins, if at all."

- John Fanney, Raleigh DWI Lawyer
My License is Revoked. Can I Get It Back?
There are lots of different ways NCDMV may revoke your license.
Some may include an accumulation of too many tickets and therefore too many points.
Can I Challenge My License Suspension After DWI?
Other suspensions are related to non-payment of outstanding tickets or missing court.
And still others have license issues resulting from information and "holds" on the National Driver Registry or "NDR" and being classified as a "problem driver" on the Problem Driver Pointer System (PDPS).
"Whatever the reason, we think it's a good idea to research what's going on and see what can be done to help. That's what we do. We help people."

- John Fanney, Wake County DWI Defense Attorney
One of the first steps of helping clients with their driver's license issues in North Carolina is to talk to the client.
What is Driving While License Revoked?
It may seem simple, but we ask, "Why is your license revoked?"
More than you might expect, it's not unusual for clients to not know exactly why they're revoked or for how long their license is revoked.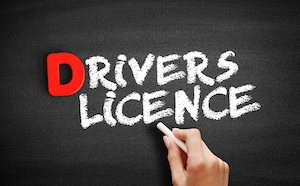 In fact, while we tend to use the terms interchangeably, there are technical differences under the NC driver's license laws and NCDMV protocols between a "revocation" and a "suspension."
The point is you're not supposed to be driving and in you do drive illegally, that can make an already bad situation worse.
Asking the "why" and "how long" questions ordinarily helps defense lawyers get a big-picture understanding and ordinarily provides the opportunity to ask more questions like:
Have you had more than one DWI in North Carolina?
Do you have convictions for "drunk driving" or DUI or DWI or OWI in other states?
When were those convictions?
When was your first conviction or what some states may refer to as DWI FIRST?
When was your second conviction for DWI?
If you've had more than one DWI conviction, were you revoked due to prior "drunk driving" charges?
Did you refuse the breathalyzer?
Did you blow a high number - .15 or higher?
Were you involved in an accident that resulted in a fatality?
Were there children in the car under the age of 18 when you were arrested for DWI?
Did you pay your Court Costs?
Did you do your Community Service?
Did you obtain your Alcohol Assessment and comply with the recommendations?
Have you had any other tickets during the period of revocation or suspension?
Have you ever had an Ignition Interlock Device installed in your car?
Have you ever had your license revoked for "failing" the blow-and-go tests in your car?
Raleigh DMV Lawyers – Fanney Law Firm
The traffic laws in North Carolina and how NCDMV interprets them can be confusing if not discombobulating at times.
"Sometimes people just give up, having tried without success to get their license back. We may be able to help."

- John Fanney, NCDMV Restoration Lawyer
Getting your license back may involve finishing-up what the Judge in Court Ordered.
Sometimes proof of completion of Community Service or recommended treatment hasn't been transmitted to the North Carolina Department of Transportation / Division of Motor Vehicles (DMV).
Getting properly licensed and cleaning up your record can be a multi-step order of operation.
That's especially true if you have multiple outstanding FTA's or Failures to Appear or multiple convictions during a period of revocation or suspension.
To be clear, there are instances when a driver's license is truly "permanently revoked" and there is no type of Hardship License or Limited Privilege or restoration hearing that'll help the situation.
In North Carolina that happens if you're convicted of Habitual DWI in North Carolina.
Don't Give Up Hope!
The lawyers at the Fanney Law Firm are dedicated professionals and experienced advocates for justice.
We want to help.
"We want to find a way to get you driving legally. Driving around without a license makes things worse. Call us."

- John Fanney, Lawyers who handle DMV cases in Raleigh